This job is no longer active. It was disabled the May 10, 2023 by Remedy Entertainment Plc
Narrative Lead (Max Payne)

3 weeks ago
Posted: 3 weeks ago

Remedy Entertainment Plc
Company: Remedy Entertainment Plc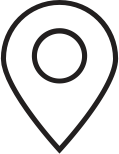 Espoo
Location: Espoo
Remedy Entertainment, the creator of Control®, Max Payne®, Alan Wake® and one of the leading independent game studios in the world is looking for a Narrative Lead for a key role working on the Max Payne franchise. 
Does the Max Payne franchise have a special place in your heart? Then this is a unique opportunity to be a key part of the New Max Payne 1&2 Project, working closely with the core team and leading the Narrative Design of the project.  
As a
Narrative Lead
for our Max Payne remake, you will have the opportunity to join the team early in the project and, under the direction of the Game Director, be responsible for driving the design and implementation of the game's narrative. You will work with a small team, collaborating with Mission and Game Designers in creating memorable gaming experiences through a well-balanced mix of compelling narrative and intense action in a remake of a beloved franchise. 
We enthusiastically welcome diverse viewpoints and backgrounds. We at Remedy value and are committed to ensuring an inclusive and safe work environment for all our team members.  
What you get to do
Under the direction of the project's Game Director, you will be responsible for driving the design and implementation of the game's narrative
Collaborate with the Narrative Team to build and translate the game's story, structure, world-building, etc. into compelling missions and gameplay
Drive the design, creation and implementation of narrative systems that support the game's creative and gameplay vision
Work with Mission Designers and other disciplines to implement, support and maintain all narrative content in the game
Define and track the schedule for the team as you work within the constraints of the project
Support your colleagues through mentorship and reviewing their work
Help establish, maintain, and improve best practices, quality, pipelines, tools and processes for narrative design and writing
Assist in recording sessions, performance capture shoots and casting as needed
Create and maintain documentation as needed to communicate the game's narrative/design vision
Be a reliable and proactive source of information, facilitating efficient and clear communication with other departments 
What you bring to the role
You have demonstrable leadership experience or have made significant contributions as a Narrative Designer to shipped titles (AAA or similar)
You have a solid understanding of narrative, game design and visual storytelling techniques
You are experienced in creating clear, understandable narrative and design documentation
You are comfortable working with scripting languages (Lua, Python, Blueprints, etc.)
You have experience with 3D level editors (Unreal, Unity, CryEngine, or proprietary engines, etc.)
You are flexible and adaptable to changing circumstances and production realities
You thrive working in a team environment, sharing ideas, and learning from others. You enjoy collaborating with colleagues across departments
You are dedicated to creating and maintaining a friendly and inclusive workplace 
What is in it for you
At Remedy you get to work on awesome, memorable gaming experiences for our players, in a studio where your input is valued and your creative freedom is encouraged. 
We work in an environment that values both individual and teamwork, ensuring that everyone's voice is heard & workload stays sensible. We believe in and support work-life balance. Happy people work better!
We offer an extensive set of employee benefits and an annual bonus system as well as opportunities for you to develop your skills further. On top of this, in Finland and Sweden you get up to 5 weeks of paid vacation, in addition to public holidays and other special occasions. 
Our studio is based in Helsinki metropolitan area in Finland, a safe country with exceptional quality of life, free education and pristine nature at your doorstep. If you're not already in Finland, our relocation service is there every step of the way to take care of you. You can concentrate on work, while we'll take care of everything else!
If you are based in Sweden, we also welcome candidates to our new location in Stockholm. 
Our studio is embracing hybrid work model that gives you the flexibility to work from home and have valuable face-to-face time with your colleagues. 
To
apply
, please fill in the application form with your CV (
English
), work references/portfolio and other information relevant to the position. This position will be filled as soon as suitable applicants are found.