This job is no longer active. It was disabled the Feb. 16, 2023 by Tampere University
Doctoral Researcher 02 (CONVERGENCE of HUMANS and MACHINES): Human and Machine Perception of Affect in Speech / Väitöskirjatutkija: Puhutun kielen tunneilmaisujen havaitseminen ja tarkastelu koneen ja ihmisen näkökulmasta

a month ago
Posted: a month ago

Tampere University
Company: Tampere University

Feb. 15, 2023
Due date: Feb. 15, 2023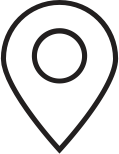 Tampere
Location: Tampere
Tampere University and Tampere University of Applied Sciences create a unique environment for multidisciplinary, inspirational and high-impact research and education. Our universities community has its competitive edges in technology, health and society. www.tuni.fi/en
CONVERGENCE of HUMANS and MACHINES project at the Faculty of Information Technology and Communication Sciences is looking for a Doctoral Researcher to work on the topic of Human and machine perception of affect in speech.
Convergence is the trailblazing doctoral field, aiming at bringing together expertise of natural sciences & engineering (ENG) and social sciences & humanities (SSH) in multidisciplinary union. As many as 16 doctoral research projects are related to the following developments: affective computing, gamification, augmented reality, cybernetics, ubiquitous connectivity, dispersed computing, AI & machine learning, and robotics & machine perception. Each student will be supervised by two leading senior faculty members (and, sometimes, a PostDoc or company/organization representative). The main supervisor and the co-supervisor are from different research fields: ENG and SSH. Check the end of the position description for the supervisory team details.
Join Convergence… And make a change!
* Convergence has 16 funded doctoral positions. The applicant may only apply for up to 3 positions within Convergence. If you are unsure if this (#02) is the correct one – please, check the website with the list of Convergence positions. Make your selection first and only apply the ones that are suitable for your background.
Project background
Convergence is a new research field that brings together academics from Social Sciences & Humanities and Technology & Engineering to train the next generation of Doctoral Expertise and address future challenges and opportunities of multidisciplinary Convergence of Humans and Machines. Convergence is funded by the Jane and Aatos Erkko Foundation.
Convergence is based on the premise that, on the one hand, people are increasingly integrated with technology and our culture and practices are increasingly dictated by information technology. On the other hand, machines are becoming more alive, creative, and dynamic. In other words, human and machine are converging. The project has emerged from the need to redefine and renegotiate the roles of human and machine in society and from the need of cross-disciplinary collaboration understand this rising area. 
Job description
We are looking for a Doctoral Researcher at the intersection of speech technology, machine learning, phonetics and linguistics to pursue the research towards "Human and machine perception of affect in speech".
Successful candidates will pursue a doctoral degree at Tampere University. Full-time doctoral studies are expected to be completed in four years. The position will be placed in Speech and Cognition research group (Unit of Computing Sciences) and research centre PLURAL  (Language Unit) of the Faculty of Information Technology and Communication Sciences. 
An applicant  may only apply for maximum 3 Convergence positions from this list. This position number is 02.
Short description: 
Language is not only about the linguistic content, but the feelings that talkers (and writers) express and listeners (readers) perceive are central to everyday human communication. While numerous AI solutions to emotional analysis of language exist, they usually treat emotional language as an invariant system shared by all language users and situations. In a similar manner, sentiment analysis can be conducted on written language where the emotional "tone" of the text gets evaluated based on the used vocabulary and expressions. However, it is well-known that human communication and perception of affect depends on many personal and situational factors, including speakers, listeners, speaking style and communicative context. In addition, the same linguistic content with certain word choices can be spoken in different affective tones. The goal of the present project is to address the richness of affect communication in conversational speech and gain understanding on the factors that may influence how affect is communicated and perceived by language users. 
The project will first focus on preparing a dataset of Finnish conversational speech. The data will be used as the research material for the project and as the basis for developing automatic speech emotion recognizers for conversational Finnish.  For this, already existing and potentially newly collected data will be utilized. This stage may also include utilization and/or development of semi-automated tools for identifying representative samples of affective speech from large-scale speech materials. 
The second stage of the project can focus on one or both of the following aspects: 
A)  Developing machine learning solutions for automatic analysis of affect in spoken Finnish and applying these methods to the study of affect in conversational language, paying particular focus on performance and explainability of developed system behavior. 
B) Investigating properties of affective language use from a linguistic perspective, paying particular focus to the convergence and divergence of affect expressed through language, as perceived by a listener/reader, and linguistic content with emotional loading (e.g., words such as "war" or "happiness", and certain grammatical constructions). 
Both tracks can also investigate the nature of the acoustic-phonetic cues employed by speakers and listeners for communication and perception of affect, and how this varies across speakers. 
The research track and details of project implementation depend on the chosen candidate's expertise and research interests, and both tracks will combine speech technology with linguistic research. Given the multidisciplinary nature of the supervisory team and involved research groups, a linguistics-oriented candidate will also be supported by researchers in speech and language technology in the application of automatic methods for speech analysis and processing. Likewise, a technology-oriented applicant will also have access to linguistic expertise to support data collection, analysis, and system development. 
Tentative Research problems/questions:
Overall, the project aims to produce:
new research data for the study of affect in conversational speech, 
new solutions for socially-competent and affect-aware AI systems, and/or 
new knowledge on how affect is expressed in spoken Finnish, and how these expressions vary across different individuals or speaker groups.
Requirements
The applicant needs to have a Master's degree in speech and/or language technology, machine learning, signal processing, statistics, linguistics, psycholinguistics, phonetics, or another comparable field. A successful applicant must be fluent in Finnish and English (both spoken and written) due to the nature of the data used in the project. Applicants should also have strong motivation to pursue postgraduate studies in machine learning and/or language research. Please be prepared to provide proof of your merits when requested.
Successful candidates must be pursuing or will be accepted to study towards a doctoral degree in the Doctoral Programme of Humans and Technologies (DPHAT). Please visit the admissions webpage https://www.tuni.fi/en/study-with-us/programmes/doctoral-programmes for more information on eligibility requirements. Please, pay special attention to the language requirements.
Preferred applicant's qualifications:
In addition, the research path with a technological emphasis requires:
Passion towards understanding spoken language perception and processing in humans and/or machines, including affective language.
Basic skills and existing experience in signal processing and machine learning.
Experience from speech, audio or natural language processing.
Strong programming skills in Python or Matlab.
Experience from TensorFlow or Pytorch frameworks for audio, speech, or other time-series analysis.
Capability to develop, implement, evaluate, and document computational algorithms (as demonstrated, e.g., via public GitHub repositories).
Research path with emphasis on linguistic aspects requires:
Passion towards understanding spoken language perception and processing in humans and/or machines, including affective language.
Strong theoretical understanding of spoken language variation (phonetic, phonological, morphological, lexical, and syntactic).
Experience in the analysis of spoken Finnish.
Basic programming skills. 
Experience from quantitative language research and/or use of statistical methods for data analysis are considered as an advantage on this track. 
In addition to the above criteria, candidates are evaluated based on the level of promise that they show, their previous success in studies, previous research experience, suitability of their background, their research interests and vision, as well as their motivation towards the research topic. Candidate selection will be based on a holistic assessment across all the criteria.
Tampere University is a unique, multidisciplinary and boldly forward-looking, evolving community. Our values are openness, diversity, responsibility, courage, critical thinking, erudition building, and learner-centeredness. We hope that you can embrace these values and promote them in your work.
We offer
An applicant  may only apply for maximum 3 Convergence positions from this list. This position number is 02.
The position will be filled for a fixed-term period of maximum four (4) years. The starting date is 1 September 2023 or as mutually agreed. A trial period of six (6) months applies to all our new employees.
The salary will be based on both the job requirements and the employee's personal performance in accordance with the salary system of Finnish universities. According to the criteria applied to teaching and research staff, the position of a Doctoral Researcher is placed on level 2—4 of the job requirements scale. A typical baseline starting salary for Doctoral Researchers is approximately 2,500 EUR/month.
We are inviting you to be a part of a vibrant, active and truly international research community. We value interdisciplinarity, as it allows you to expand your research network and exposes you to new perspectives and ideas to solve complex research problems and pursue novel research findings. We are strongly committed to the highest level of scientific research and the provision of high-quality doctoral education. 
As a member of staff at Tampere University, you will enjoy a range of competitive benefits, such as occupational health care services, flexible work schedule, versatile research infrastructure, modern teaching facilities and a safe and inviting campus area as well as a personal fund to spend on sports and cultural activities in your free time. Please read more about working at Tampere University. You can also find more information about us and working and living Tampere by watching our video: Tampere Higher Education Community - our academic playground.  
Finland is among the most stable, free and safe countries in the world, based on prominent ratings by various agencies. Tampere is the largest inland city of Finland, and the city is counted among the major academic hubs in the Nordic countries. Tampere region is the most rapidly growing urban area in Finland and home to a vibrant knowledge-intensive entrepreneurial community. The city is an industrial powerhouse that enjoys a rich cultural scene and a reputation as a centre of Finland's information society. Tampere is also surrounded by vivid nature with forests and lakes, providing countless opportunities for easy-to-access outdoor adventures and refreshment throughout the year. 
Read more about Finland and Tampere: 
How to apply
To address these rising challenges, Convergence is looking for 16 funded doctoral researchers. Note, the applicant may only apply for 3 positions within Convergence.
Please submit your application through our online recruitment system. The closing date for applications is 15 February 2023 (23:59 EET /UTC +2). Please write your application and all the accompanying documentation in English and attach them in PDF format.
Please attach only the following documents (in PDF format) to your application: 
A letter of motivation and description of your research interests (max. 2 page(s)). Named "Surname_Motivation_Letter.pdf"

The selected applicant will have to apply and be admitted to the doctoral programme prior to the start of the work. The student needs to write a more detailed research plan at that stage.

Curriculum vitae according to the TENK template. Named "Surname_CV.pdf"
Pdf copy of your MSc and BSc degree certificates, including transcripts of all university records and their English translations (Finnish and Swedish certificates are also accepted). 

If you do not have the certificates yet, please, include the letter from your university that provides the expected graduation date as well as your current transcript of records. Named "Surname_Degrees.pdf"

Certificate of language proficiency "Named "Surname_Lang.pdf"

The minimum English language test result requirements: Test name: minimum test result (*The previous CAE and CPE have been renamed as C1 Advanced and C2 Proficiency): TOEFL iBT / TOEFL iBT Special Home Edition: 92 overall, with no section below 20; IELTS (academic) / IELTS Indicator: 6.5 overall, with no section below 5.5; PTE (academic): 62 overall, with no section below 54; C1 Advanced*: C; C2 Proficiency*: C1; Finnish National Certificate of Language Proficiency (English): Proficiency level 5
Exemptions to the language requirements: It is possible to be exempted from submitting a language test score if you have completed a higher education degree in English in certain countries. If you apply without a valid language test result, carefully examine the exemptions that your studies fulfil the requirements.

Either 2 Recommendation letters [preferably] OR the contact details of two referees [if the first option is not possible, and with explained reasoning], e.g., your M.Sc. supervisors / employers. Named "Surname_Recommendations.pdf"
For further information, please contact the supervisors:
Associate Professor Okko Räsänen, okko.rasanen@tuni.fi 
University Lecturer Liisa Mustanoja, liisa.mustanoja@tuni.fi 
For general question about Convergence, contact: Coordinator, Dr. Aleksandr Ometov, aleksandr.ometov@tuni.fi
For questions about the doctoral studies enrollment, check DPHAT doctoral programme contacts.
*** [Summary in Finnish]
Tampereen yliopisto ja Tampereen ammattikorkeakoulu muodostavat yhdessä Suomen toiseksi suurimman monitieteisen, innostavan ja vaikuttavan tutkimus- ja oppimisyhteisön. Korkeakouluyhteisömme osaamiskärjet ovat tekniikka, terveys ja yhteiskunta. Lue lisää: www.tuni.fi
ITC on käynnistänyt uuden monitieteisen tutkimussuunnan Ihmiset ja teknologiat -tohtoriohjelmaan (DPHAT) sijoittuvan CONVERGENCE – Ihmisen ja koneen konvergenssi -tutkimusalan puitteissa.
Maailma on täyttymässä erilaisista koneista, autonomisista ajoneuvoista, reaaliaikaisista käännöstyökaluista, puettavasta teknologiasta ja muista laitteista, joissa ihmisen ja koneen välinen raja on katoamassa. Ihmisen ja koneen konvergenssi -ohjelman päätavoitteena onkin tutkia tulevaisuutta, jossa tietoa, asiantuntemusta ja taitoja voidaan siirtää reaaliajassa ja jossa tekoälyyn perustuvat toimijat ymmärtävät ja aistivat ihmistä reagoiden tähän ennakoiden ja eettisesti. Kehitys näyttää johtavan modernin ihmisen ja koneiden yhteistoimintaan ja rinnakkaiseloon eli konvergenssiin, joka tuo mukanaan täysin uusia tutkimusongelmia.
Näiden haasteiden ratkaisemiseksi ITC-tiedekunta rekrytoi 16 palkkapaikallista väitöskirjatutkijaa. Jokaista opiskelijaa ohjaa pääohjaaja ja sivuohjaaja, jotka ovat eri aloilta (toinen yhteiskunta- ja humanistisista tieteistä ja toinen tekniikan alalta).
Luodaan uutta eri alueet yhdistävää osaamista yhdessä!
Tehtävänkuvaus
Väitöskirjatutkija (Puhutun kielen tunneilmaisujen havaitseminen ja tarkastelu koneen ja ihmisen näkökulmasta)
Projektin tarkoituksena on kehittää koneoppimismenetelmiä tunneilmaisujen automaattiseen tunnistukseen ja luokitteluun suomenkielisestä puheesta ja/tai tutkia tunneilmaisujen ilmenemistä ja käyttäytymistä puhutussa suomen kielessä. Lisäksi tarkoituksena on erityisesti tutkia puheen kuulijalle välittyvien tunneilmaisujen sekä puheen sanasisällön tunnelatauksen yhteneväisyyksiä ja eroja, sekä tutkia miten tunneilmaisujen ilmeneminen vaihtelee tilanteesta ja puhujasta riippuen. 
Kokemuksesi ja kiinnostuksesi mukaan keskityt työssäsi esimerkiksi seuraaviin aihealueisiin:
Kielellisen affektin tutkimukseen ja koneoppimisen menetelmäkehitykseen soveltuvan puheaineiston koostaminen.
Menetelmäkehitys automaattiseen affektin tunnistukseen puhutusta kielestä koneoppimisen ja signaalinkäsittelyn keinoin.
Puheteknologian ja/tai kielentutkimuksen näkökulmasta tehtävä suomen kielen tunneilmaisujen (sekä sanastollisten että kielen rakenteisiin kytkeytyvien) analyysi.
Tehtävä voidaan täyttää joko puhe- ja kieliteknologiaa tai kielentutkimusta painottavalla hakijaprofiililla, jolloin projektin tarkempi sisältö määräytyy tämän mukaisesti. Molemmissa tapauksissa käytettävissäsi on monitieteinen ohjaajajoukko, joka tukee poikkitieteellisen tutkimuksen tekemistä ja siinä kehittymistä väitöskirjaprojektin aikana.
Hakuohjeet ja lisätiedot 
Jätäthän hakemuksesi yliopiston sähköisellä hakulomakkeella (linkki löytyy tämän ilmoituksen alta). Katso tarkemmat ohjeet ja yhteystiedot englanninkielisestä ilmoitukselta. 
Hakuaika tehtävään päättyy 15.2.2023 klo 23.59.