Postdoctoral Researchers In Thermal Sciences

a week ago
Posted: a week ago

Aalto University
Company: Aalto University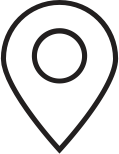 Espoo
Location: Espoo
Aalto University is a community of bold thinkers where science and art meet technology and business. Aalto University has been ranked one of the world's top technology challenger universities, for its outside-the-box thinking on research collaboration, funding and innovation.  Aalto has six schools with nearly 13 000 students and a staff of more than 4000. Our main campus is located in Espoo, Finland. We warmly encourage qualified candidates from all backgrounds to join our community.
Energy Conversion and Systems group at School of Engineering invites applications for
Postdoctoral Researchers in Thermal Sciences
We are looking for a motivated postdoctoral researcher with excellent credentials.
Requirements
Solid experience in physics, thermal engineering, chemistry, or related fields.
PhD degree received in 2020 or after that. PhD candidates who will receive a PhD degree during Spring 2023 may also apply.
Research proposals can consider any topic within thermal sciences except the following subjects are excluded from this call: theoretical physics, combustion, fuels, electrochemistry, solar cells, straightforward engineering modeling and system level analysis.
Your research can be computational, experimental, or thermal material development.
What we offer
This Postdoctoral Researcher position will be filled initially for two years, with a possible extension of up to three years. The expected starting salary for a Postdoctoral Researcher is approximately 3850 €/month, depending on experience and qualifications. As an employer, Aalto University provides excellent learning and development opportunities as well as occupational health care services and versatile exercise services. Finland also has a comprehensive social security system.
How to apply
Please send your application at your earliest convenience as a single PDF file through our online recruitment system via the 'Apply now' link below.
Aalto University's employees and visitors should apply for the position via our internal HR system Workday (Career – Find jobs – Apply) by using their existing Workday user account.
Your application should include the following documents:
Motivation letter (max. one page)  Include a few lines about yourself and when you would like to start.

Research proposal (max. three pages)

Your research plan for the two years period needs to be innovative with solid novelty value. If your research involves experimental parts, please explain the facilities you need for completing your plan. Your application, including the research plan, will be handled with confidentiality.

CV

Publication list

A certified copy of doctoral degree certificate and official transcript of records

Contact information of at least two references
Applicants who will soon complete their PhD are requested to include their expected graduation month in their CV, master's degree certificate and an additional page comprising their up-to-date research results in more detail in the research plan.
The deadline of application is March 2, 2023.
For additional information, or questions concerning suitability of your research topic in this call, please send an email to ari.seppala(at)aalto.fi.
Aalto University reserves the right for justified reasons to leave the position open, to extend the application period, and to consider candidates who have not submitted applications during the application period.
More about Aalto University:
Aalto.fi
twitter.com/aaltouniversity  
facebook.com/aaltouniversity
instagram.com/aaltouniversity