This job is no longer active. It was disabled the April 4, 2023 by Telia Finland Oyj
Head of IP Network Infrastructure Services

a month ago
Posted: a month ago

Telia Finland Oyj
Company: Telia Finland Oyj

April 3, 2023
Due date: April 3, 2023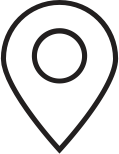 Helsinki
Location: Helsinki
Would you like to have an integral part in the ongoing transformation of IP Networks? Do you want to work alongside specialists that is at the forefront of evangelizing and harmonizing common design principles and implementation of technologies across the Telia footprint? Then you just might be a fit for the role as Head of Network Infrastructure Services within our Network Systems & Delivery (NSD) unit in Telia Company. The position can be placed in either Oslo or Stockholm.
NSD is the central unit for Telia's network. NSD is accountable and responsible for architect, designing, developing, operating, and assuring Network assets and services across Transport, Core, Access, Cloud, and Service Networks. This also includes lifecycle and E2E service experience for common network systems. We design, develop, operate, and handle innovative and high quality, and cost-efficient systems that enable Telia's customers to use high qualitative services. 
Is this your next opportunity?
As Head of Network Infrastructure Services, you will supervise and guide a team that is spread out across the Nordics. The team is responsible for developing, operating, and maintaining critical Network Infrastructure Services (NIS) functions, such as DNS, DHCP, IP-Management, and the related tools for the life cycle management of these functions.
As a leader you will make sure that we are listening in to the needs of our organization and markets when we develop our solutions – keeping our policies, practices, guidelines, and instructions in mind. You will make sure that the teams' qualifications are up to date by keeping up with changes and updates of international standards, and that we are adapting the organization to SAFE agile, DevOps and CI/CD practices to drive our transformation further. As the team is spread out across the Nordics, you need to be ready to travel in Nordic countries if needed.
The role includes, but is not limited to: 
Being responsible for qualification, development, and execution of tools for NIS functions 
Creating common transformation roadmaps and business cases to support investments
Financial steering for the systems under the NIS umbrella 
Resource ownership (ISO) for all the systems under the umbrella of NIS functions (DNS, DHCP, AAA, IP-Management)
Defining NIS functions transformation targets and accountable for fulfillment of the related KPIs 
Accountable Product Manager in part of the relevant Agile Release Train 
Defining and maintaining long-term competence development plans in Network tools domain  
Is this you?  
As a leader you can work with both short-term and long-term goals, involving the big picture as well as implementation details. You will need to get things happen and move forward, especially in challenging situations. You need to be able to be self-going and willing to work both individually and in teams. But most important is that you have the right attitude and willingness to take care of your work.
You Envision a better future – you are curious, imagine new ways, and think critically  
You Engage to inspire impact – you understand others, inspire others to champion Telia, and build support for change  
You Enable our people – by developing yourself and others and collaborating with impact 
You Execute to get it done – you create conditions for success and drive accountability, lead for results and make courageous decisions 
Your Experience: 
Minimum 5 years of leadership/management experience from Network- and/or IT domains
Experience of facilitating and leading change initiatives regarding both people and processes
Knowledge about Network Infrastructure services, such as DNS, DHCP etc.
Preferably knowledge and competence of Linux environments
Familiarity with DevOps- and/or SAFE-agile principles
Fluent in English, written and verbal
Bachelor of Science or similar education 
It's more than just a job!  
Regardless of the position you are looking for, we will give you the tools and support you need to grow both as a professional and as a person, with us. We can offer you your next big opportunity in a creative, motivating, and welcoming company where everyone can be themselves, with equal access to opportunities. We respect and value the diversity of people. In addition to an attractive and inclusive work environment, we also enable flexibility and offer a wide variety of employee benefits.  
Interested?  
If you fancy joining our team, don't hesitate to apply today! We look forward to receiving your application and to make sure that your personal data is kept safely, we kindly ask you to apply through our recruitment system. We are not able to handle resumes via e-mail or equivalent. If you want to know more about the job you are welcome to contact me Robert Wanvik Halvorsen at Robert-wanvik.halvorsen@telia.no.
As a step in the recruitment process, you will be asked to conduct a personality test. We intend to understand everyone's potential and make sure we utilize the competence within the company in the best way possible, and we highly value your opportunity for self-development.
Welcome to Telia – Making better happen!