This job is no longer active. It was disabled the March 21, 2023 by Wärtsilä
Suomen Mentorit - Marketing Trainee

6 days ago
Posted: 6 days ago

Wärtsilä
Company: Wärtsilä

March 20, 2023
Due date: March 20, 2023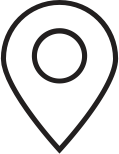 Vaasa
Location: Vaasa
Wärtsilä is an innovative technology company known for being a forerunner in the Marine and Energy markets. Every day, we – Wärtsilians - put our hearts and minds into turning Wärtsilä's purpose of enabling sustainable societies through innovation in technology and services, into reality. We employ around 17 000 experts in over 60 countries around the globe, all of whom take pride in diversity, continuous improvement, and innovation in sustainability
 
Would you like to work in a company which values you, supports your growth and focuses on innovation & sustainability? Welcome to Wärtsilä!
Wärtsilä's Marine Power Marketing team is responsible for delivering world-class customer experience across the world through our digital and non-digital channels, with the explicit goal of driving customer awareness, engagement and interest and supporting sales by delivering qualified opportunities for sales to drive revenue.
 
We are looking for a recent graduate (has graduated within the last 18 months) for our marketing team to support with various marketing tasks. The position is located in Vaasa, Finland. The position is a temporary trainee position for minimum of 6 months. 
 
Responsibilities
Depending on your background and competences to work in the following areas:
Creating copy and visuals for global social media posts, coordinating the social media calendar and follow-up engagement 
Creating marketing materials and various forms of content in collaboration with the stakeholders and marketing agencies including for example brochures, presentations, web pages and ads
Coordinating video & photo projects with internal and/or external partners
Supporting in different marketing projects our team has
 
The exact scope of the role and variety of tasks depending on your background and skills as well as curiosity of learning new things and eagerness to grow in the role. The Marine Power Marketing Team is composed of Positioning and Communications, Business Unit and Solutions Marketing, Global Marketing (split by 3 regions) and Digital Marketing Operations – your support would span across these areas and will provide an all-encompassing overview as to how Marketing drives our Marine Power Business forward.

Could you be the Marketing Trainee we are looking for?   We would love to hear from you if you have the following skills and capabilities:
Experience in marketing, communications or related work, preferably in an international B2B environment
Skilled in content creation and comfortable producing comprehensive and targeted text
Excellent in project management, coordination and execution, with superb quality and in a timely manner
Creative, yet analytical & structured
Familiar – or keen to learn – with the basic digital marketing tools such as Sitefinity, Google Analytics, Salesforce and Pardot
Curious to learn and eager to share your experience with others 
Team player, keeping joint goals and successes as a top priority

Please apply by 20th March, 2023.
Note! The position can be filled as soon as a suitable candidate is found, which is why we are processing applicants during the application period as well. 
All Suomen Mentori positions will offer a competitive entry level salary of 3 000€/month. 

For more information about the role and the team please contact:
Sanni Luomansuu, General Manager, Business Unit & Solutions Marketing
sanni.luomansuu@wartsila.com
This position is part of campaign Tehdään Töitä by Suomen Mentorit (https://suomenmentorit.fi/tehdaan-toita) and to qualify you must currently have residence and the right to work in Finland. You also need to be either a recent or soon to be graduate.  
Last application date: 20/03/2023 
At Wärtsilä we value, respect and embrace all our differences, and are committed to diversity, inclusion and equal employment opportunities; everyone can be their true self and succeed based on their job-relevant merits and abilities. 
This is Wärtsilä 
Wärtsilä is a global leader in innovative technologies and lifecycle solutions for the marine and energy markets. Our team of 17,000 professionals, in more than 200 locations in 68 countries, shape the decarbonisation transformation of our industries across the globe. Read more on www.wartsila.com.