This job is no longer active. It was disabled the March 21, 2023 by Wärtsilä
Suomen Mentorit -HR and Communications trainee (Agreement Management)

6 days ago
Posted: 6 days ago

Wärtsilä
Company: Wärtsilä

March 20, 2023
Due date: March 20, 2023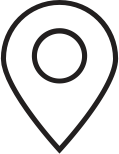 Vaasa
Location: Vaasa

Wärtsilä is an innovative technology company known for being a forerunner in the Marine and Energy markets. Every day, we – Wärtsilians - put our hearts and minds into turning Wärtsilä's purpose of enabling sustainable societies through innovation in technology and services into reality. Our ultimate aim is to provide increased value to both our customers and society. New, game-changing ideas and continuous improvement have been part of our DNA since 1834. Together, we can create new business opportunities and more sustainable future that we can all be proud of. 

We want to transition the world towards a decarbonised and sustainable future. By pushing the boundaries of engineering and technology, we can make it work. We are always on the lookout for future-oriented talent – want to join the ride?
In Energy Agreement Management, we play an important role in ensuring that the global Agreement Management organisation taking care of lifecycle agreements has tools, processes, and competences to meet agreed agreement performance and provide superior customer experience. We work closely with colleagues in Energy services Operations Support, Business HR, Energy Regions, Offering Development and Decarbonisation services teams. We are a diverse team of professionals who help to ensure that our lifecycle agreement concepts can be executed with ease and effectiveness.
Our team consists of agreement management professionals taking care of process development and control, customer experience management, tools, analytics, and competence development. We value teamwork and inclusiveness in our everyday lives. We believe in continuous improvement and learning from our customers and colleagues. We believe that together with our colleagues from different Energy teams we have a fantastic opportunity to make our agreement customers more successful by enhancing competences of our Agreement Managers and by creating compelling delivery models!
We are looking for a recent graduate (has graduated within the last 18 months) or a student close to finalising studies. We are looking for a person who is interested in communications, Learning & Development, and new business development. Your role will be to support the Agreement Management organisation globally by creating learning modules, paths and content for Agreement Managers taking care of lifecycle agreements. In addition, you will support communication and development of Outcome-based agreements.
 
Location: This position is located in Vaasa, Finland. The position is temporary trainee position for minimum of 6 months. 
Responsibilities

Depending on your background and competences to work in the following areas:
Working with General Manager and Development Manager, Agreement Management, Business HR, and other teams to develop learning modules and trainings for global Agreement Management organisation
Planning, creating, and helping to visualise compelling presentations for global Agreement Management organisation learning modules 
Planning and creating content for global Agreement Management organisation to internal learning platform
Working with Development Manager to support Outcome-based Agreement delivery model creation. Support Outcome-based agreement delivery model communication internally.
Support in organising and creating content for internal Agreement studios and other internal information sharing sessions
Requirements
Relevant studies in fields like: HR, communications, business 
Interested in Learning and Development, new business development and change communication
Hands-on experience in creating visual PowerPoints using MS Office
Self-driven positive attitude
An ability to work proactively, independently, and effectively 
Fluency in English (written and verbal) 
We offer
An opportunity to work in creating learning modules for Agreement Managers taking care of agreement customers lifecycle agreements in the Energy industry
Dynamic and agile team working
Opportunity to work hybrid and with a diverse team of professionals
Opportunity for skills and career development in both maritime and energy business
Competitive entry level salary (approximately 3000€/month)
Please apply by March 20th.
Note! The position can be filled as soon as a suitable candidate is found, which is why we may process applicants during the application period as well. 
Contact person for further information:
Susanna Metsi
General Manager, Agreement Management
+358405691896
Susanna.metsi@wartsila.com
This position is part of campaign Tehdään Töitä by Suomen Mentorit (https://suomenmentorit.fi/tehdaan-toita) and to qualify you must currently have residence and the right to work in Finland. You also need to be either a recent or soon to be graduate.  
Last application date: 20/03/2023 
At Wärtsilä we value, respect and embrace all our differences, and are committed to diversity, inclusion and equal employment opportunities; everyone can be their true self and succeed based on their job-relevant merits and abilities. 
This is Wärtsilä 
Wärtsilä is a global leader in innovative technologies and lifecycle solutions for the marine and energy markets. Our team of 17,000 professionals, in more than 200 locations in 68 countries, shape the decarbonisation transformation of our industries across the globe. Read more on www.wartsila.com.