This job is no longer active. It expired the March 26, 2023
Contract Manager, Energy Storage Projects

3 weeks ago
Posted: 3 weeks ago

Wärtsilä
Company: Wärtsilä

March 26, 2023
Due date: March 26, 2023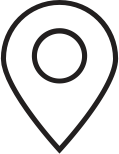 Vaasa
Location: Vaasa
Wärtsilä is an innovative technology company known for being a forerunner in the Marine and Energy markets. Every day, we – Wärtsilians - put our hearts and minds into turning Wärtsilä's purpose of enabling sustainable societies with smart technology, and our Smart Marine and Energy visions into reality. Our ultimate aim is to provide increased value to both our customers and society. New, game-changing ideas and continuous improvement have been part of our DNA since 1834. Together, we can create new business opportunities and more sustainable future that we can all be proud of.
We want to transition the world towards a cleaner future. By pushing the boundaries of engineering and technology, we can make it work. We are always on the lookout for future-oriented talent – are you ready to join the ride?
We are now looking for a Contract Manager to join our Project and Contract Management team working around the world working for a better future. The preferred locations for the position are Finland and the UK. The work requires regular travelling to possible site locations and offices in Europe.
What you will be doing
In this position, your work will include supporting the Energy Storage and Optimization and Energy Power Plant business organisations in requirement management, contract drafting and negotiations, claims and change management. On a typical day, you might be starting with contract negotiations with our customer and end the day with coaching our international Project Management team in local legislation and regulations. You will not be working on this alone, even though the work requires a high level of independency, as you will have the support from our project teams, local organisation and an international team of Contract Managers. We expect you to have understanding in Energy business and experience from working with the local construction industry and supply chains. As an ideal candidate, you have good understanding of the legal requirements and framework applied in the Energy business, construction industry and contracts, while also understanding technical requirements and processes. Ideally you would have a university degree in either Engineering or Law, and further professional achievements and work experience in contract management and/or project management.
As Contract Manager, your work will focus on these responsibilities:
Leading the contract implementation by ensuring contract compliance and active change and claim management
Systematic requirement management
Identification and management of local legislation and regulations relating to projects
Identifying possible contractual risks and mitigating/managing them through project lifecycle
Drafting and negotiating subcontracts
Drafting and managing contractual letters, notifications and claims
Systematic change management
Co-operating with and supporting project scheduling and planning
Coaching the project and sales teams and the wider organisation in contract management
To be successful in this role, we expect you to have:
University degree in Engineering and/or Law
More than 5 years of work experience in construction or energy business project management, contract management or legal services
Excellent interpersonal and communication skills and willingness to work in a multicultural matrix organisation
Strong knowledge of local legislation, regulations and contract law
Experience of dispute resolution procedures
Entrepreneurial and proactive way of working
Readiness and ability to travel and occasionally work outside of regular office hours
Why you and us
We at Wärtsilä believe in empowerment, ownership and taking responsibility of our work. We support each other's growth and co-creation is the true basis of our innovation. We have courage to see opportunities and take initiative.
We are authentic and honest, and we strongly believe in that by being your own true self you can accomplish so much more. We don't always get it right the first time, and if mistakes are made, we make sure to learn and grow from them. We want everyone to voice their opinions freely. That is why we have built an environment that empowers you and everyone around you, and where you can feel safe and cared for. Are you eager to be part of this ambition?
Contact & next steps
We hope to hear from you before the application deadline 26.3.2023, by submitting your application through our careers portal. We aim to keep you updated on the process all the way.
Applicants must be authorised to work in Europe or the UK without sponsorship.
Are you still wondering if you should apply and would like to get something clarified? Please reach out to General Manager Raymond Walsh by email (Raymond.walsh@wartsila.com) before 26 March 2023, 21:00 hours (EET, Eastern Europe time) with any questions related to this position (only for questions from direct job applicants, applications through email will not be recorded or responded to).
#esocareers
#wärtsiläenergy