2 weeks ago
Posted: 2 weeks ago

Fluido
Company: Fluido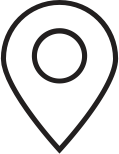 Tampere, Turku
Location: Tampere, Turku
What you will get to do:
We are looking for an energetic project manager to take full responsibility to build strong relationships with our clients and take on the execution of projects. This role is perfect for you if you take great joy in driving complex project deliveries and aiming for their success. 
What you will be responsible for:
Manage and roll out individual Salesforce projects at a client based on KPIs, milestones & SLAs agreed contractually

Establish well-functioning project governance across customer and internal organizational units, incl. project organization, meetings, reviews, and decision authority

Work closely with all customer and internal business unit functions to proactively avoid, mitigate and manage risks, issues, and conflicts

Function as the senior point of contact for the client's project team by being the counterpart for the respective business and IT sponsor

Manage project scope, cost, timeline, invoicing, and risk management across all stages of the delivery

Monitor quality of the project, roll-out effectiveness, and deliverables –suggest corrective measures

Steer the project delivery team across geographies by connecting on-, near-, and off-shore pools of resources

Establish alignment and agreements with supporting organizations

Drive estimations for new project opportunities/work as add-ons to already agreed with client deliverables

Manage constant visibility for senior management into project status and critical path for project completion
The skills we are looking for:
Several years of experience in running IT customer projects

Experience in the domain of CRM, ERP, or similar

Familiar with applicable, agile project management methods

Strong sense of responsibility and proactive mindset

Capability to small and large project teams, see the big picture and prioritise in changing situations

Self-driven and hands-on
Pluses:
Salesforce project rollout experience

Experience in any of the relevant customer processes such as sales, customer service, marketing automation, CPQ, and / or field service
At Fluido, you will get
A high-growth environment. We grow in customers, solutions, revenue, and employees every year with double digits.

A knowledgeable team of experts and a supportive and appropriate environment conducive to performing your work

Full support for personal and professional growth
**Please note that our offices in the Netherlands, Germany, UK, and Ireland cannot sponsor work permits for the time being.
NOTE: At Fluido we do background checks for our future employees where applicable.
In relation to the background checks, our background checks provider Hire Right Ltd. will contact you to conduct these checks on the Company's behalf. We will ask you for your education and the last two employers. This information will be processed with the utmost sensitivity and your personal data will be handled in accordance with our data protection legislation and Fluido's Data Privacy Notice. If the outcome of the background check comes back with concerns due to misstatements or misrepresentations provided, we reserve the right to withdraw your offer of employment.