This job is no longer active. It was disabled the March 27, 2023 by Elisa
Summer job: ML Engineer Trainee (Helsinki)

Today
Posted: Today

Elisa
Company: Elisa

March 26, 2023
Due date: March 26, 2023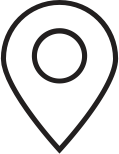 Helsinki
Location: Helsinki
Elisa 5G Service Development team is looking for an enthusiastic ML Engineer for a summer work.
Job description
Supersight collects customer data from the real world with a computer vision mobile app.
We are a small and agile team working on a new business - Elisa Supersight.This means you have an amazing opportunity for independent and self-directed work, as also having an impact on the development roadmap of Elisa Supersight.
What we expect from you
You have expertise in developing computer vision based machine learning models for mobile (Android and, as a plus, iOS) applications using TensorFlow Lite and ML Kit from Google
You're very passionate about learning and wanting to become a good software engineer
You are active and independent – If you're stuck that won't hold you, you actively seek for solution
You listen and share – participate in teamwork, you're a good team player
You will be based in Pasila (Helsinki) with the freedom to work remotely when suitable. The working language is English.
Apply now!
This role will offer you an opportunity to be part of building a new opportunity into a global business! You will work with a small, agile, end-to-end team and have the opportunity to learn how to build value for customers. You'll have the chance to develop your own skills in a flexible and energetic work atmosphere with nice, humble and experienced colleagues. You will have caring leaders, opportunity to learn, modern tools and flexible work culture. Your work will be challenging and interesting! Elisa is by proof one of the best places to work in Finland, and we can't wait for you to join us!
If you have any questions about the position, don't hesitate to ask Kimmo Pentikäinen (kimmo.pentikainen(a)elisa.fi).