Production Manager Voice Core Networks

a week ago
Posted: a week ago

Telia Finland Oyj
Company: Telia Finland Oyj

March 28, 2023
Due date: March 28, 2023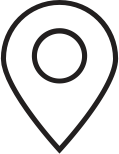 Helsinki
Location: Helsinki
Would you like to be part of a world class team that is writing the history of one of the most complex and exciting transformations in the telco industry around Mobile Voice Core and Telco Cloud area? I am Olle Welander, the leader of our Development team within Voice Core Networks.
Right now, we are looking for a Production Manager in the Telia Voice Core domain. The team is responsible for managing the lifecycle, design, development and architecture of Voice Core systems for legacy 2G/3G CS voice services and for 4G and 5G voice services in six Nordic countries. For this reason we accept applications from all over the nordics and baltics where Telia has Voice Core Systems. Due to rules on security protection, we won't be able to accept applications where the candidate has a citizenship outside the EU, EEA, Great Britain or Switzerland.
Is this your next opportunity?
Our teams are distributed in Stockholm, Oslo and Helsinki and you will be part of an international organization working agile, and in the forefront of mobile technologies including IMS, 5G voice, cloud and automation. You will be interacting closely with other parts of Telia and our many suppliers, such as Ericsson, Nokia, Huawei, Sinch and MetaSwitch.
Your main responsibility will be to handle our system's Life Cycle Management and Production Management. You will also be working close with design and developers in the same team and with operations from other teams. Depending on your skillset and interest you will be offered the opportunity to work with development, design and architecture or our systems.
The role includes, but is not limited to:
Maintaining the System LCM & development roadmaps
Management of SW & HW upgrade planning
Vendor Management
Management of System Security & security by design principles
Ensuring relevant Access Control policies for Voice Systems
System ownership and financial forecasting 
Working close to operations & testing
Steering the work to dismantle the legacy voice core systems (2G/3G, CS-core) and migrate to target design
Is this you?
We are on a journey to become the new generation telco, which means that you need to be open-minded and not be afraid of change. And to really enjoy your job here, you need to be forward thinking, customer oriented and truly understand that the solutions you are creating will connect people in society to what matters most to them.
Your personal competencies:
You always want to learn more and are not afraid of new opportunities
You aspire to be a technical expert in the Voice Telecom area
You feel confident in taking the lead and facilitating collaboration between teams as a Scrum Master or Product Owner
You are forward thinking and analytical in your approach
Your Experience:
Mobile Voice Core/IMS-competence and knowledge of the different mobile technologies, architecture, functions, interfaces, and protocols in the Telecom sector
Confident in guiding and planning LCM activities based on vendor recommendation 
Experience with agile development methods and practices, i.e. Scrum, SAFe, Agile, Jira  
Preferably experience of System production management, development, engineering, design, integration and testing
Relevant technical education
Fluent in English (written and spoken)
It's more than just a job!
Regardless of the position you are looking for, we will give you the tools and support you need to grow both as a professional and as a person, with us. We can offer you your next big opportunity in a creative, motivating, and welcoming company where everyone can be themselves, with equal access to opportunities. We respect and value the diversity of people. In addition to an attractive and inclusive work environment, we also enable flexibility and offer a wide variety of employee benefits.
Interested?
If you find this interesting and want to join our team, don't hesitate to apply! If you want to know more about the job you are welcome to contact me directly at olle.welander@teliacompany.com or +46 722 334313.
We look forward to receiving your application and to make sure that your personal data is kept safely, we kindly ask you to apply through our recruitment system. We are not able to handle resumes via e-mail or equivalent. Selection will take place on an ongoing basis and this position might be filled before the application deadline. Application deadline is 29th of March. 
Telia is part of critical infrastructure and our operations are covered by, among other things, rules on security protection. Due to these rules, a check is carried out on the final candidate for many of the positions in our business before employment takes place. For the services that lead to participation in security-sensitive activities or placement in a security class, this control means that security testing is carried out in accordance with the Security Protection Act.
Welcome to Telia – Making better happen!