a week ago
Posted: a week ago

Wärtsilä
Company: Wärtsilä

April 2, 2023
Due date: April 2, 2023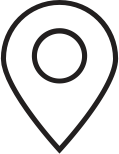 Helsinki
Location: Helsinki
Sourcing Manager (ICT)
 
Wärtsilä is always on the lookout for interesting talent with an innovative mindset – are you the one we are looking for?  
  
We are looking for an ICT Sourcing Manager to join our team of sourcing and supplier management professionals. Your main responsibility will be sourcing of various managed services but the role includes sourcing of a wide spectrum of IT services and products. You would be working in an international environment and in an exciting company which is a leader and a forerunner in the Marine and Energy markets. 
We would like you to be based in Helsinki, Finland but other locations in Finland are negotiable. In this position remote working is an option as well.  
  
What will you be doing
 
As a Sourcing Manager your work will include strategic sourcing activities starting from understanding and scoping the ICT sourcing need to completion of a contract and subsequent management both the contract and the supplier. We are looking for an ICT Sourcing Manager whose main responsibility will be sourcing of various managed services, managing contracts and managing suppliers. Even if the focus will be in managed services the role includes also sourcing of Software & SaaS, Cloud and Infrastructure services. An important aspect in the role will also be development of sourcing and purchasing related processes and tools and we would expect you to have passion for improving the ways of working in sourcing and purchasing.  
You will be working as a member of highly professional and experienced ICT Sourcing and Partner Management team with diverse expertise and broad skillset.  The ideal candidate would have a diversified background not only from sourcing but also from working in other roles within consultancy, IT and why not in sales or marketing! Solid competencies and experience in relationship management and having worked in an international setting is a must.
 
To be successful in this role, we expect you to have:
Experience and competences within (ICT) managed services
Understanding of software licensing models and SaaS services
Solid expertise in sourcing processes, methodologies and tools
Strategic thinking, experience from complex IT negotiations
Supplier management and contract management competencies
Excellent interpersonal, negotiation and presentation skills
Ability to work in high speed and under pressure yet meeting deadlines
Good project management and relationship management skills
M.Sc., MBA or equivalent work experience
 
As an ideal candidate you might also have:  
Experience and ideas how to develop strategic partnerships
Good understanding of the IT market; newest trends and technologies
Passion for continuous development of sourcing practises
Independent, proactive, development-minded and goal focused 
Understanding of lean principles and agile sourcing
Why You and Us?   
You are valued – as your true self. At Wärtsilä YOU matter. We value diversity and are committed in supporting inclusive work community.   
Your growth is supported. We believe in continuous learning & teamwork. Wärtsilian community has your back when it comes to development opportunities – this means you can develop yourself beyond your potential.  
You get to make a difference. Innovation and sustainability are important to us. Every day, we - Wärtsilians - put our hearts and minds into enabling sustainable societies through innovation in technology and services into reality.   
  
Contact & Next Steps  
Submit your application before the application deadline 2nd of April 2023 through our Careers portal. Applications through email will not be considered. After submitting your application, you will receive a confirmation email. We try our best to get back to everyone within 2-3 weeks after application deadline.   
 
In case of any questions please reach out to:
Director, ICT Sourcing and Partnerships, Minna Metsälä at minna.metsala@wartsila.com
Last application date: 02/04/2023 
At Wärtsilä we value, respect and embrace all our differences, and are committed to diversity, inclusion and equal employment opportunities; everyone can be their true self and succeed based on their job-relevant merits and abilities. 
This is Wärtsilä 
Wärtsilä is a global leader in innovative technologies and lifecycle solutions for the marine and energy markets. Our team of 17,000 professionals, in more than 200 locations in 68 countries, shape the decarbonisation transformation of our industries across the globe. Read more on www.wartsila.com.