Senior Lecturer in Educational leadership / Faculty of Education and Psychology

a week ago
Posted: a week ago

University of Jyväskylä
Company: University of Jyväskylä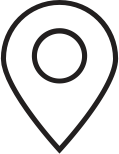 Jyväskylä
Location: Jyväskylä
The Department of Education is seeking to recruit staff for the position of
Senior Lecturer in Educational leadership as of 1 August 2023 until further notice
 The mission of the Faculty of Education and Psychology is to promote learning and wellbeing in building a sustainable future society. The faculty comprises three departments – Education, Teacher Education, and Psychology – and a Teacher Training School, which provides basic education and general upper secondary education. The faculty has 30 professorships. The number of staff is about 350, a hundred of whom work at the Teacher Training School. The faculty offers training in adult education, special education, educational science, educational leadership, class and subject teacher education, counselling, psychology and early childhood education. The faculty is home to the Institute of Educational Leadership as well as to an international master's programme. The faculty is active in international cooperation projects. 
 The faculty's strengths in research are centred around the themes of learning, interaction and wellbeing, with the following five key research areas:
1) Education, teaching and interventions; 2) The psychological and neurocognitive basis of learning; 3) Interactive and technology-enhanced learning environments; 4) Childhood, family, interaction and wellbeing; 5) Wellbeing, learning and interaction at work. The faculty's internationally renowned areas of expertise include broad lifespan follow-up studies, experimental and intervention research, special expertise related to analytical methods, brain research, research on learning processes and learning difficulties, research on digital and technology-enhanced learning environments, and interdisciplinary approaches. The faculty's research infrastructure includes centres and research networks such as the Centre for Interdisciplinary Brain Research (CIBR), the Centre for Research on Learning and Teaching (CLT), the Research Forum of Learning Difficulties (ForLearning), the Methodology Centre for Human Sciences (IHME), the Psychotherapy Training and Research Centre, and Multidisciplinary Research on Children and Families.
The faculty offers the two-year English-medium Master's Degree Programme in Educational Sciences, and the graduates of this programme are experts with strong competence in various international themes related to education. In addition, they specialise in one of the following areas: educational leadership, early childhood education, special education, guidance and counselling, language education, and topical issues in psychology. Jointly with the Faculty of Humanities and Social Sciences, the faculty offers the Master's Degree Programme in Development, Education and International Cooperation. This English-medium programme focuses on international development studies, including issues of global education and training.
The faculty also participates in the multidisciplinary researcher network of the University of Jyväskylä's School of Resource Wisdom (JYU.Wisdom), which seeks solutions for planetary wellbeing, sustainability, the circular economy, and the wise use of resources.
Tasks and qualifications
The Senior Lecturer position includes teaching and research  tasks and thesis supervision related to the field of educational leadership in our Master's Degree Programme in Educational Sciences (Eduma) and in our other programmes (with English medium), and it also includes teaching and development tasks related to the education provided by our Institute of Educational Leadership. With respect to the Eduma Master's programme the focus of the tasks is on teaching related educational leadership, methodology, supervision of Master's theses and programme development (participation in student selection process, curriculum development work and coordination of thesis studies, for instance).
The Senior Lecturer is expected to conduct research in the field of the position, publish actively, apply for competitive supplementary research funding, and engage in research-based pedagogical development. Furthermore, the position includes participation in international research and development activities and cooperation projects.
A relevant doctoral degree, research work after the doctoral degree, and thorough familiarity with research methods used in the field are required in the position.  The successful candidate will be expected to have a strong track record of teaching, supervising theses and conducting research on educational leadership. The position requires excellent proficiency in English. 
Pedagogical qualifications, experience in teaching in an English-medium Master's programme / teaching in English and experience in international cooperation or research networks are considered merits. Experience in supporting the professional development of education and training staff is also considered an advantage.
The Senior Lecturer's duties as well as required qualifications and language skills are specified in the University of Jyväskylä Regulations and language proficiency guidelines. The selected person is required to have a command of the Finnish language. When considered appropriate, the University may grant an exemption from the language proficiency requirements. Good English skills and the ability to teach in English are regarded as an advantage.
What we offer as an employer

As a valued member of the University of Jyväskylä's academic community, you will have excellent opportunities to contribute to the structure and contents of education. You will be part of our international and multidisciplinary community, in which everyone's wellbeing is important. Our campus and its surroundings offer you optimal opportunities to maintain an active and healthy lifestyle.

The total salary in the position of a Senior Lecturer varies from €4,000 to €4,500 per month, depending on your qualifications and experience.
The position will begin with a trial period of six months.
How to apply
Please submit the following documents in English through the online application system:
1) A curriculum vitae (CV), composed according to the responsible conduct of research and, where possible, considering the template for a researcher's curriculum vitae
2) A publication list drawn up according to the guidelines of the Academy of Finland.
3) A maximum of five (5) main publications, numbered in accordance with the list of publications (as a single PDF).
4) A brief (2 to 3 pages) written account of pedagogical training and teaching merits (teaching portfolio)
5) A short (1 to 2 pages) written account of the applicant's research work and scientific merits.
6) A short description (1 to 2 pages) of strengths, experiences and development directions in relation to educational leadership, international higher education and internationalisation.

Please submit your application by 18.4.2023 using the online application form. 
For futher information, please contact: Head of the Department of Education Leena Halttunen, leena.halttunen@jyu.fi, +358054413677
At the University of Jyväskylä, everyone can find their place in the human-centred environment of 2,600 experts and 14,700 students. Our goal is to create wisdom and wellbeing for us all. It is essential that each member of the community thrives and has opportunities to develop and grow. We cherish openness of thinking as well as the balance between research and education. Our naturally beautiful campus is located at the heart of the city of Jyväskylä. JYU is the third largest employer in Central Finland.