This job is no longer active. It was disabled the April 11, 2023 by Wärtsilä

a month ago
Posted: a month ago

Wärtsilä
Company: Wärtsilä

April 10, 2023
Due date: April 10, 2023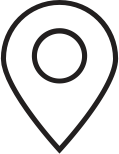 Helsinki
Location: Helsinki
We are looking for a Designer to join the Wärtsilä Brand Team. The designer should be skilled in both visual and UX design and will substitute our current designer during their parental leave absence. The position is in the Wärtsilä Brand Team and the location is in Helsinki (preferred) or Vaasa, Finland. 
 
The position is fixed-term for a duration of 9 months, with a possibility for extension.  
 
The team 
The team consists of creative brand professionals who work in close proximity to senior management and in alignment with our corporate strategy. You will join the team in a stage of high work intensity, as we are currently rolling out our recently refreshed visual identity. You will also be working across various company functions and collaborating with all the marketing and communications teams in our global organisation.  
 
We hope to find a team player that shares our team's collaborative and creative spirit. We hope that you are driven and can create your own path to success in your field together with your manager. You take pride in meeting deadlines and produce results with meticulous accuracy. You easily understand complex problems and can deliver compelling ideas based on your expertise. You are a confident person who can influence your surroundings and network naturally.  
 
We offer you an impactful role in an engaged team with wide visibility and influence in the global organisation, giving you a front-row seat to many aspects of design, branding, marketing and communications disciplines, and different functions. We pride ourselves on our inclusive and genuinely positive team spirit.  
 
In this role you will have the following responsibilities:  
Your main responsibility will be to create and develop guidelines, processes, and assets related to: 
Printed marketing materials 
Social Media marketing visuals 
UX Design 
Icon library      
Your daily tasks will include the following: 
Visual design 
Layout design 
UX design 
Project management  
Liaising with key stakeholders 
Reviewing and responding to support tickets from the organisation 
 
You will also work with our other designer and our brand specialists on various brand related projects.  
 
Why you and us
We at Wärtsilä believe in empowerment, ownership and taking responsibility for our work. We support each other's growth and co-creation is the true basis of our innovation. We have the courage to see opportunities and take initiative. 
 
We are authentic and honest, and we strongly believe in a diverse and inclusive work community where everyone can be their true self. We don't always get it right the first time, and if mistakes are made, we make sure to learn and grow from them. We want everyone to voice their opinions freely. That is how we have built an environment that empowers you and everyone around you and allows you to feel safe and cared for. Are you eager to be part of this ambition? 
 
We have an amazing team, and we are excited about our work and the impact it has on building sustainable societies. We are looking to find a colleague with this shared passion for a sustainable future. The work in our team offers a wide range of interesting projects. We hope to find a teammate who shares our values.  
 
Contact & next steps 
We hope to hear from you before the application deadline 10th of April 2023, by submitting your application through our career's portal. We aim to keep you updated on the process all the way.  
 
Are you still wondering if you should apply and would like to get something clarified? Please contact Brand Identity Team Lead - Kaj Forsström by phone +358-50-339 5292 during the following times: 
Wednesday 29 March 14.30-15.30 EET 
Thursday 30 March 13.00-15.00 EET 
Friday 31 March 9.30-14.00 EET 
Other times by email to kaj.forsstrom@wartsila.com 
Last application date: 10/04/2023 
All new Wärtsilä employees in Finland will attend occupational health check, including the drug test/screening. The legislation of the country followed when person is located outside of Finland.
At Wärtsilä we value, respect and embrace all our differences, and are committed to diversity, inclusion and equal employment opportunities; everyone can be their true self and succeed based on their job-relevant merits and abilities. 
This is Wärtsilä 
Wärtsilä is a global leader in innovative technologies and lifecycle solutions for the marine and energy markets. Our team of 17,000 professionals, in more than 200 locations in 68 countries, shape the decarbonisation transformation of our industries across the globe. Read more on www.wartsila.com.