Mobile Core Network Engineer

a week ago
Posted: a week ago

Telia Finland Oyj
Company: Telia Finland Oyj

June 11, 2023
Due date: June 11, 2023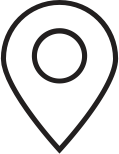 Tampere, Helsinki
Location: Tampere, Helsinki
Do you share our passion for 5G and the future of Mobile Data communication? Keep on reading, we might have position for you!
My name is Annette Grönqvist and I am heading our Mobile Packet Core Operations in Estonia, Finland and Lithuania. We are a team of experienced and passionate telecommunication and IT professionals, responsible for operations of mobile packet core networks.
We are now looking for a Mobile Core Network Operations Engineer to join our team in Finland. Your location can be Helsinki or Tampere.
Is this your next opportunity?
We are on an exciting journey for the future, making significant changes in our networks and services and the way we operate them. The (r)evolution in Telco networks and services is more present than ever before. Virtualization and containerization are reshaping how we build and operate our Mobile Packet Core. At the same time, 5G and Internet of Things are bringing a wealth of new applications and business opportunities. If you want to be part of this exploration of new technology and ways of working, our team is where to be.
In this role you will be working with following topics:
Daily Operations and Maintenance of the Mobile Packet Core in a multi-country environment
Sharing the team's 24/7 on-call duty responsibility.
Customer deliveries
Change/Network implementation
Network development
Continuous improvements in day-to-day operations and deliveries using automation
Life cycle management of EPC/5G Core network functions in a Network cloud environment
Policy Control Function for EPC / 5G Core 
Is this you?
We think that you are thrive from solving technical problems. You are good at connecting with colleagues and forming relationships in an international environment. You have experience from working in mobile networks and you have a real desire to maintain and further develop skills and stay current with technology.