Business Developers For Future Deep Tech Start-Ups

a month ago
Posted: a month ago

Aalto University
Company: Aalto University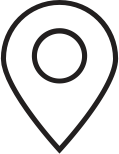 Espoo
Location: Espoo
Would you like to grow a deep tech startup? Are you excited about creating an international business from research?  
Join our talent pool of Business Developers for future deep tech start-ups! 
By joining you will be the first to hear about open positions that match your experience and background. We need many new business developers yearly, since we have around 10-15 teams annually applying for R2B funding from all our schools and their departments:
So far, we have grown more than 40 deep-tech start-ups and spin-offs from Aalto R2B projects with total investments exceeding 350M€.  
Aalto R2B projects are co-funded with Business Finland and their main goal is to prepare the commercialization of the research results into new business. R2B projects typically last for 1,5 years and get 500 000+ € funding.  
Business Developer - What you'll do in R2B project?
You will be exploring different paths for commercialization and map out different commercialization options e.g. start-up establishment. Other tasks include market analysis, customer profiling, gap and risk analysis, identification of business models, go-to-market strategy and identification of future funding models. 
You'll actively identify partners for the project and negotiate with them. You also prepare commercialization paths to meet the potential clients' demands. An important task is to make a go-to-market plan for the services and products of the project. 
What we offer 
We offer a meaningful job where you can create a business from research in an international environment. You'll get the support of the research team, mentors, Aalto Innovation Services, Aalto Startup Center and the active Aalto community. After the project, there is a possibility that you could become part of the new deep tech startup as a CEO or Business Director. 
When the project gets R2B fundig, you will be employed by Aalto University for the duration of the project.  The projects typically last 1–2 years. The position can be either full-time or part-time depending on your skills and role.
 
Who are we looking for?
We are looking for energetic, experienced and business minded person with entrepreneurial mindset. You don't need to be an expert of the specific technology but share the genuine interest to build a commercial business of a superb deep tech research project. We have the technology experts,  you bring the business drive.
What we value?  
Fluency in English     
Experience in business development, commercialization, entrepreneurship and/or startups   
Capability to create scalable business from research  
Ability to work alongside the team of researchers, academics, and professors to find the best commercialization aspect of the innovation, and prepare commercialization paths to meet client needs  
Excellent teamwork, negotiation and communications skills  
Sounds good, right? 
If you are interested in our future cases and would like to be on the frontline on hearing the news, join our talent pool of Business Developers for future deep tech start-ups. Send us your CV and motivation letter with a through our recruitment system. We are interested in hearing on how and why you are the person to grow amazing deep tech startup from Aalto. 
Note that we are not looking for consultancy type of arrangements, but rather a team members for the R2B teams who will be employed by Aalto, and would be interested also in participating in a potential future deep-tech startup. 
Want to know more? 
For more information, please contact: Commercialization Portfolio Manager,  Kim Aalto,  [email protected]  , Kim Aalto | LinkedIn
More information about Business Finland Research to Business funding.  
More information about Aalto University Innovation services:  
https://innovation.aalto.fi  
More about Aalto University:
Aalto.fi
twitter.com/aaltouniversity  
facebook.com/aaltouniversity
instagram.com/aaltouniversity