Senior Full Stack Developer

more than one year ago
Posted: more than one year ago

IWA
Company: IWA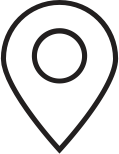 Helsinki
Location: Helsinki
IWA is currently on the hunt for a Senior Full Stack Developer to join our Helsinki team. Since 2009, the IWA team has been building innovative digital services for our clients with little publicity by relying on human-centric design and a kick-ass company culture.
While we remain a small company, our might is fueled by our international and fun-loving work space, where independence is celebrated while still maintaining a laser-focused and ambitious work environment.
If you're an experienced full stack developer looking to bring your skills to a company where you can make a big difference, then we dare you to apply to join our passionate team of digitalization experts.
IWA's standing goal is to help companies and organizations reach their full digital potential. We do this by consistently designing, building and operating leading-edge web and mobile services for our clients. IWA's clients work predominantly in the areas of real estate, cleantech, blockchain and social good. In the last four years we have grown four fold with expansion always on the horizon.
Our guiding values are #willpower, #fellowship, and #dexterity. At IWA, #willpower means that dropping the ball is not an option and we must fulfill our commitments to our clients and colleagues. #fellowship guarantees that we're always seeking out the best solutions for our client's and team member's problems and opportunities. Finally, #dexterity continually drives us to find the smartest and the most efficient ways to work in order to optimize sustainable work/life balance. We want you to live your fullest, most awesome life outside of work.
If you enjoy traveling, we might be just the place for you. We're truly international! In addition to our main office in Helsinki city center, we have offices in Khon Kaen, Thailand, Saigon, Vietnam, and Abu Dhabi in the UAE. IWA team members have a lot of opportunities to do their thing in other locations. (Especially awesome in the Finnish wintertime!)
IWA offers competitive salaries, complimentary meals on Wednesdays, company-backed healthcare, subsidized city bikes, cool get-togethers and occasional opportunities to become a shareholder of IWA.
If you're ready to take a chance at IWA, check out the current job description below. If you can see yourself thriving in what we think is a truly unique company with a positive and supportive culture, and you meet the qualifications we've outlined, please send your CV today to career@iwa.fi.
P.S. We really like GitHub links, too.
Here's what we're looking for. Have you got what it takes?
A degree in higher education (university or polytechnic). Your degree can be outside of computer science and engineering.
At least five years of active experience of a backend language (Java, C#, Node.js or similar)
Multiple years of active experience in the UI side in one of the modern frameworks (Angular 2, React or similar)
Several years of experience in the CI side (Docker, Jenkins, Ansible or similar) at least as a software developer in a project using CI
At least five years of experience of relational databases, experience in documentational databases
Experience in developing apps running on multiple servers and distributed computing frameworks, such as Hadoop or similar
Interest in software architecture and understanding of the qualities and characteristics of different components
Skill of knowing how to balance optimal software development solutions with practical project requirements
Ability to understand how your development decisions affect the user experience
Some experience in Amazon, Azure, GCP or similar
Willingness to share your experience and knowledge with more junior colleagues and to help them become better developers
For this position strong Finnish and English language skills are required.