Professor or Associate / Assistant Professor in Regional and Urban Economics

3 weeks ago
Posted: 3 weeks ago

University of Turku
Company: University of Turku

June 12, 2023
Due date: June 12, 2023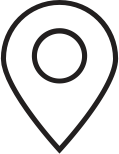 Turku
Location: Turku
The University of Turku is an inspiring and international academic community of 25,000 students and staff in Southwest Finland. We build a sustainable future with multidisciplinary research, education, and collaboration. With us, your work will have a significant impact and relevance in the changing world. 

Turku School of Economics is known for impactful research, inspiring learning experiences, future-oriented thinking, and versatile collaboration with stakeholders. As a recognition of excellence in business education and research, TSE has been rewarded international AACSB-accreditation, read more.
The post of
Professor or Associate / Assistant Professor in Economics, subfield Regional and Urban Economics
is positioned at the Department of Economics.
The department of economics is one of the largest educators of economics in Finland. The priority of the department is to produce top-level scientific research on topics that are relevant to economic policy, societal decision-making and the design of markets. The department is profiled by strong expertise in economic theory, methods and empirical analysis. The department conducts experimental research and maintains the oldest experimental decision-making laboratory in Finland.
The Professor / Associate Professor / Assistant Professor conducts and supervises scientific research, gives science-based education, follows developments in science, and participates in societal interaction and international cooperation in his or her field.
The subfield of the position is regional and urban economics. Strong research experience and merits in the subfield are required. The professor/associate professor/assistant professor is expected to develop and lead a research team on regional and urban economics. He or she contributes to teaching and supervision in economics, and takes a key role in developing teaching and supervision for the subfield of the position. The position entails also active research collaboration with municipalities and cities. The research team lead by the professor is expected to collaborate and be networked nationally and internationally.
For more detailed information on the application and evaluation procedure, please see
the Appointment specification
.
Applications must be submitted by 12.6.2023 (11.59 pm) through the online application system. The link to the online application system is in the beginning of this Call for Application ("Apply for the job").
For further information about the position, please contact Professor Heikki Kauppi; tel. +358 44 093 9600. Further information concerning the appointment procedure can be obtained from the Head of Administration Ms. Sanna Kuusjärvi, 
We value equality and diversity in our work community and encourage qualified applicants, regardless of background, to apply for our open positions.


Learn more about the culture and people in Finland: