Internship opportunity in the Partnerships and Strategic Engagement Unit at the University of Turku (7.8.2023–5.1.2024)

2 weeks ago
Posted: 2 weeks ago

University of Turku
Company: University of Turku

June 5, 2023
Due date: June 5, 2023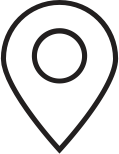 Turku
Location: Turku
We are looking for an intern to join the International Partnerships team at the Partnerships and Strategic Engagement Unit.
The Partnerships and Strategic Engagement Unit, consisting of 16 persons, supports and develops the University's societal interaction and stakeholder relations regionally, nationally and internationally by providing support services to the entire University community. On a daily basis, the Partnerships and Strategic Engagement Unit focuses on alumni relations, national and international strategic partnerships, partnership management, sustainable development, fundraising, monitoring of societal interaction, business collaboration and entrepreneurial university.
The selected intern will be part of the International Partnerships team, which is responsible for a wide range of activities related to the internationalisation of the University of Turku and supports its involvement in university-level, international networks.
The working languages in this internship are Finnish and English. The selected intern should have some knowledge of Finnish and will have the opportunity to improve his/her knowledge of the Finnish language during the internship. The intern should have the ability to take part in work meetings also in Finnish.
If you are a degree student or recent graduate and you are interested in working with diverse tasks in an international working environment, this internship is for you!
General information about the internship:
* We offer an interesting, independent and challenging job.
* This is a supervised internship and you will receive constructive feedback on your work.
* The internship will last 5 months, from August 2023 to January 2024.
* The internship is full-time, with weekly work schedule of 36 h 15 min (daily working time is 7h 15 min). To some extent, adjustments can be made to the working hours for the purpose of studies.
* The salary is 1,331 e/month.
* You will receive two vacation days each month, which you can use throughout your internship.
* You will have the option to work remotely (to some extent).
* We provide a pleasant work environment, an international team, and wonderful colleagues.
During the internship, you will…
* Assist with communication tasks involving international networks and partnerships.
* Assist in the planning of events from start to finish.
* Assist with project documentation.
* Assist with the hosting of both local and international guests.
* Assist with additional tasks relating to the internationalisation of the University of Turku.
The intern we are looking for…
* Is a current international Master's or Doctoral degree student (or a recent graduate) at the University of Turku.
* Has a genuine interest in exploring international affairs in Finnish higher education and is familiar with the services provided by the University of Turku.
* Has experience in content creation, website administration, and event planning.
* Is well-organised, punctual, reliable, open to different kinds of assignments, and has a solution-oriented mindset.
* Has good interpersonal and presentation skills.
* Is not afraid of a fast-paced work environment and can operate both individually and as part of a team.
* Has excellent English language skills (written and spoken) and at least satisfactory knowledge of Finnish. By the beginning of the internship, you should have completed at least the beginners' course in Finnish offered by the University. You have the possibility to strengthen your Finnish skills during the internship.
* Other language skills and international experience can be considered an advantage.
How to apply?
Application period: 17.5. – 5.6.2023.
The application deadline is Monday, 5.6.2023 (23:59) using the electronic form (link at the top of this page)

Please include with your application in English:
1) CV (in English),
2) A motivation letter (in English),
3) Transcript of records,
4) Any other documents you find relevant.
The interviews will take place on June, before the mid-summer.
For further information, please contact:

International Liaison Officer Satu Nurmi, +358 40 5353 791, satu.e.nurmi@utu.fi International Liaison Officer Kirsi Korpela, +358 50 3282 245, kkorpela@utu.fi