Engineering Lead, IoT & Big Data, Helsinki

more than one year ago
Posted: more than one year ago

720 Degrees Oy
Company: 720 Degrees Oy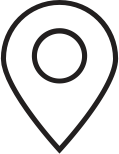 Helsinki
Location: Helsinki
Joining the Python Dev Team is all about building the backbone of our solution, with big data driven by IoT at its very core. You will be challenged on a daily basis to come up with new solutions to abstract problems, improve and create truly RESTful APIs, implement algorithms to analyze data streams in real-time and much more.
Who are you? You enjoy coding in Python and pity anyone who doesn't. You know what makes a great RESTful API and writing new API endpoints is something you do in your sleep. When it comes to databases, you know how to optimize your queries and adjust your database schema for maximum performance. In addition to this, you are able to come up with simple solutions to complex and abstract problems. The perfect applicant would typically be curious about understanding and improving the entire system including our hardware solutions, not just the code.
Profile Requirements This position does not require several years of experience. We are however looking for the right person, who is ready to take on a lot of responsibility and who has the motivation to perform well within our team.
Minimum B.sc. in Computer science
Excellent academic record
Experience as a Team Leader in software development or a similar position
Experience in developing RESTful APIs
Fluent Finnish as an advantage
PS. We care for your privacy, and will not abuse the data you share with us – here you can read our Job Applicants Privacy Notice.