Professor, Documentary Film

a week ago
Posted: a week ago

Aalto University
Company: Aalto University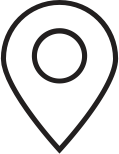 Espoo
Location: Espoo
Aalto University is a community of bold thinkers where science and art meet technology and business. We are committed to identifying and solving grand societal challenges and building an innovative future. Aalto University has six schools with nearly 20 000 students and more than 400 professors. Our campuses are located in Espoo and Helsinki, Finland.
The School of Arts, Design and Architecture (ARTS) is an institution of higher education for design, media, architecture, motion picture, art education and art. The current key areas of research are design, digital media, audiovisual representation, art, visual culture, welfare architecture and emerging technologies as well as urban planning and design. The school produces specialists and innovators of art, design and architecture with strong artistic and technical skills. ELO Film School Finland, founded in 1959, is one of the eldest film schools in Europe and in the world.
The Department of Film is now seeking a tenure track professor in:
DOCUMENTARY FILM
The recruitment is open from assistant to associate professor level on the Aalto tenure track.
Tenure track career path | Aalto University
 
Job description
Professor of Documentary Film is a critical thinker and an active developer of the field of creative documentary film. The purpose is to educate students to become highly qualified documentary filmmakers. Professor in Documentary Film will be in charge of the MA of documentary film and participate in developing the department, with an emphasis on teaching and pedagogy. The candidate is expected to participate in cross-disciplinary co-operation within Aalto University and actively develop collaboration with other national and international partners.
The Degree Programme in Film and Television offers education in nine majors (specialisation): film directing (fiction), screenwriting, film and television producing, film editing, cinematography, film sound design, documentary film, production design, costume design and animation. In addition, the Department offers education in film history and courses in research skills. The Department endorses practice-based research with questions emerging from experiences in artistic and production work. The research activities aim at producing new theoretical and practical knowledge, insights and approaches to filmmaking. The Department collaborates closely with the University of the Arts Helsinki and other national and international higher education institutions specialising in arts.
The Department encourages its staff to maintain active professional careers as filmmakers. It is possible to work on professional film productions during periodic uncompensated leaves of absence.
Your role and goals
The tasks of the Assistant/Associate Professor include:
Teaching
Artistic activity (and possibly also research) in the field
Development and service in the Department and School
The Professor will co-operate with the Department's faculty, other departments and other Art Universities and Universities of Applied Sciences. Many of the BA and MA courses in the Department are organised together with the other majors. The Professor will also work tightly with the professional field, build collaborations within Aalto and create and maintain national, Nordic and international collaboration networks. Furthermore, the Professor will actively develop the major, the Department, and the practised teaching methods in close collaboration with the faculty of the Department. 
Requirements
Professor position is subject to external evaluation. The applicant is expected to have significant artistic qualifications and practical experience in the field. Experience in teaching is necessary and in educational development an advantage. In addition, the applicant is expected to have a strong and well-articulated vision regarding the field and how it should be developed.
The applicants will be reviewed on the basis of the following areas: artistic merits, teaching, co-operative skills, and activity and leadership in artistic or academic community. International experience and research and publication activity are considered an asset but are not required.
Furthermore, a commitment to develop the field through research/artistic and professional work and teaching activities is required.
The position requires fluent command of both written and spoken English. Finnish and Swedish language skills are considered as advantages.
The position will require relocation to Finland for candidates not already located in the country.
Please find more information on the School of Arts, Design and Architecture's tenure-track criteria here.
What we offer
The call is open for a tenure track professor in Documentary Film. The position will begin in January 2024, or as agreed. Depending on the merits of the candidate, the professorship is fixed term or permanent.
We offer you a possibility to work within a widely appreciated and vibrant learning, research and art & design community. The School of Arts, Design and Architecture has well-equipped infrastructure for research and artistic activities, including a number of top-class workshop premises. We are located on the Aalto University campus in Otaniemi, Espoo, with several other neighboring research institutions and organizations. The Department students frequently succeed at international competitive festivals both on professional and student levels. The Department is proud of the distinguished careers of its alumna.
The salary will be defined based on the applicant's qualifications and level of position and will follow the Aalto University local agreement regarding salaries. In addition to the salary, Aalto University provides its employees with occupational health care and excellent learning and development opportunities.
How to apply
The following materials should be submitted in English and in PDF format through our recruitment system Workday:
a motivation letter, including your vision for teaching and research in the field of documentary film as well as your views regarding the present situation and the future development of the field (max. 3 pages)
a curriculum vitae, according to the instructions of the Finnish National Board on Research Integrity: Researcher's Curriculum Vitae Template
a teaching portfolio that follows Aalto University guidelines: Teaching competence assessment
filmography with the five most essential productions highlighted with a brief description of the project and why you chose to highlight it (max. 100 words per project)
list of other publications (optional)
All material must be submitted in English (in pdf format). 
We kindly ask you to submit your application materials through our recruitment systems no later than midnight on 11.8.2023 (UTC +3). 
If you already work at Aalto University or are a visitor here, please apply for the position by using your existing Workday user account! Please see how to do it here.
After the application period closes, the Departmental Committee will draw a shortlist of candidates who will be informed by the end of August. Shortlisted candidates will be asked to deliver extra material and will be invited to a site visit to be held in late October. During the site visit they will be interviewed and asked to deliver a teaching demonstration.
In addition, the shortlisted applications will be reviewed by external experts. Aalto University reserves the right to leave the position open, to extend the application period, to ask for supplementary materials, or to consider additional candidates who have not submitted applications during the application period.
Additional information
For additional information, please contact the Chair of the Departmental Committee Raija Talvio, [email protected] . In recruitment process related questions, you may contact HR Partner Mariangela Bizzo, tel. +358 50 475 2322 and email [email protected].
Please note that in July there might be delays in responses due to the vacation periods in Finland.
ELO Film School Finland / Department of Film
The position is located at the Department of Film. The Department of Film, ELO, is the only university-level film school in Finland. It is a vital combination of innovative art academy and an active, practice-based and artistic research unit. It teaches all aspects of filmmaking and costume design. Our faculty consists of international-level practicing filmmakers, costume designers and researchers.
We value our over 60-year-long tradition but at the same time actively explore future challenges and emerging technologies. The department works closely with the audiovisual industry and costume design in theatre, and emerging contemporary groups in performing arts.
The curriculum draws on artistic and pedagogical traditions, passing them on creatively and developing new forms of expression. During their studies students are familiarized with various artistic processes, teamwork, historical and critical thinking, observations, and interpretations of reality. This knowledge is applied in practical exercises and student film productions.
The department's research brings new understanding of the forms of expression and production processes in cinematic arts and costume design and opens paths to international research. The research orientation is based on a fruitful dialogue between theory and practice.
For more information, see Department of Film (ELO) | Aalto University
About Finland and Helsinki area
Finland has a high standard of living, a world leading education system, and a vibrant commercial and cultural life. It enjoys a robust economy and political stability. It has excellent transport links to the major cities of Europe and beyond. Helsinki is one of Europe's leading capital cities and a vivid center of scholarship. As a living and working environment, Finland is consistently ranked highly in quality-of-life and competitiveness studies.
Want to learn more about us and your future colleagues? You can watch these videos: Aalto University – Towards a better world, Aalto People , and Shaping a Sustainable Future. And this webpage about Aalto and Finland. Welcome to Aalto University and Finland Info Package
Check out our new virtual campus experience: Virtual tour !
Living up to our values
As a community of high ethics, we want to assure the highest international standard in research, education, and teaching. We expect all our community members to respect Aalto values and follow the ethical principles of fair play and integrity in all our activities and the behavior that we expect from each other. The Aalto University Code of Conduct is applicable to all Aalto community members, and it clarifies the values that guide us.
More about Aalto University:
Aalto.fi
twitter.com/aaltouniversity  
facebook.com/aaltouniversity
instagram.com/aaltouniversity