Research funding specialist (Grant writer)

a week ago
Posted: a week ago

University of Turku
Company: University of Turku

June 12, 2023
Due date: June 12, 2023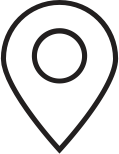 Turku
Location: Turku
University of Turku is an international and multidisciplinary research and teaching unit, which works in close collaboration with regional, national and international partners. We offer challenging job opportunities and a unique vantage point over Finnish and international research and educational landscape. We collaborate closely with universities in the Turku region, as well as with Finnish and international universities and research organizations. Many of our research fields represent international leaders in their respective fields. The Research Affairs of the University of Turku is a service and development unit of about 80 people, which consists of research, innovation, and researcher career services. We support researchers and broadly coordinate research-related tasks, which include e.g., research funding, doctoral training, research ethics, commercialization of inventions and promotion of open science and responsible evaluation practices.
We are now looking for
two Grant Writers (fixed-term positions until 31st December 2025)
to work at the University of Turku Research Affairs to promote the competitiveness of the researchers in acquiring research funding. The main task of Grant Writers is to support researchers to prepare research funding applications. Tasks include finding suitable funding opportunities, preparation and writing funding applications in cooperation with researchers and research funding specialists.
Grant Writing tasks concentrate on EU funding and especially Horizon Europe, and possibly also other significant international fundings. Grant Writers have a full responsibility of large/major research funding applications and they polish the texts, plan the layout and required graphical material of the applications, and confirm clarity and fluency of English language.
Together with colleagues Grant Writes participate in communicating with the project partners and contributing to other preparatory work e.g., contacting funding bodies and organisations.
Essential qualifications:
Master´s level degree (Doctor degree is benefit for the position)
Experience in applying research funding, skills to write clear and consistent English
Competence in coordinating and preparing large funding applications
Excellent team work skills and ability to collaborate with researchers in multidisciplinary and international environment
Independency in planning your own work, ability to prioritize and good stress tolerance, due to the busy nature of the work
Excellent English skills and satisfactory Finnish skills, or interest to learn Finnish
The salary is determined in accordance with the university's salary system for other personnel and will be on level 10 on the job demand´s chart. In addition, a personal work performance component (6-50 % of the task specific salary) will be paid. Typically, the salary is at the level of 3800 - 4000 euros per month at the beginning of employment period.
The employment periods will begin on the first of August 2023 (or can be negotiated) and the fixed-term positions will end on the 31st of December 2025. All our new employees positions are subject to a six-month trial period.
Applications should contain a CV, motivation letter and any other documents the applicant thinks are important in filling the position.
For further information about the positions, please contact Director of Research Affairs Teija Kekonen, tel. +358 40 5388262, teija.kekonen@utu.fi and Head of Unit Soile Haverinen, tel. +358 40 5569395, soile.haverinen@utu.fi.
Applications must be submitted on 12th of June at the latest (23:59) Finnish time (GMT +2) via the electronic application form of the University of Turku found on the website www.utu.fi/careers. The link to the electronic application system can be found at the beginning of the announcement (Apply for the job).


We offer
Come work with us at the University of Turku and be a part of an active international academic community of 25,000 students and employees. https://www.utu.fi/en/university/come-work-with-us
In June 2013, the European Commission awarded the University of Turku the right to use the HR Excellence in Research logo. The logo is a token of the university's commitment to continuous development of the position and working conditions of researchers along the guidelines set forth in the European Charter for Researchers