more than one year ago
Posted: more than one year ago

IWA
Company: IWA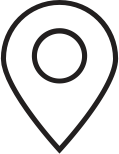 Helsinki
Location: Helsinki
At IWA we craft web services and mobile apps with a human-centric approach. IWA is a unique combination of the culture and drive of a startup and the stability of an established company. We strive to make our team feel appreciated and we encourage professional growth in a dynamic, flexible, relaxed environment. Our 50+ head IWA team is mostly located at our offices in Helsinki – Finland, Thailand, Vietnam and United Arab Emirates. In everything we do, we keep in mind our values: #willpower, #fellowship, and #dexterity
We are currently looking for a Senior Web Developer to join our IWA team at any of our offices. The right person for the job will thrive on working with clients, and be a master of agile development practices and Scrum. For this role a good command of English is a requirement. Technology background will not be a deal breaker, but experience in one or more of the following is an advantage: Ruby, NodeJS, AngularJS, React, Java.
We offer a great international and multicultural atmosphere, and the opportunity to collaborate with wonderful people in versatile projects. We want to see you succeed and develop, and will offer you our full support. As an IWA team member, you have the opportunity to work flexibly from any of our offices. Naturally, you will get to pick the tools you need for your work (we promise you will get to do the unboxing) and you will have influence over the technologies chosen for your projects. Apart from Slack, we like to keep in touch with weekly company meetings, team breakfasts and lunches, after work gatherings, game nights, parties etc.
If this sounds like the job for you, we'd love to hear from you! Please send us your application and CV at career@iwa.fi, and we'll be in touch. PS. We really like GitHub links, too.