This job is no longer active. It was disabled the Oct. 9, 2023 by Aalto University
Assistant/Associate Professor, Energy Carriers In Green Energy Transition

2 months ago
Posted: 2 months ago

Aalto University
Company: Aalto University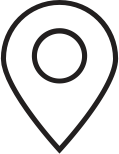 Espoo
Location: Espoo
Aalto University is a community of bold thinkers where science and art meet technology and business. We are committed to identifying and solving grand societal challenges and building an innovative future. Aalto has six schools with nearly 11 000 students and a staff of more than 4000, of which 400 are professors. Our campuses are located in Espoo and Helsinki, Finland.
The School of Engineering is one of the six schools of Aalto University. The main task of the School of Engineering is to renew technologies related to the technical industry and the built environment through scientific research, technological innovation and inspiring education. Our objective is to create new knowledge, information and solutions to serve the goals of sustainable development. Our research topics are highly relevant to the surrounding society, connecting theory with practice. Collaborative projects with the technological industry and the surrounding society have been a trademark for decades. Our research focus areas are Multidisciplinary Energy Technologies, Sustainable Built Environment, Marine and Arctic Technology, Mechanics and Materials and Systems Design and Production.
The Department of Mechanical Engineering at the Aalto University School of Engineering invites applications for
ASSISTANT OR ASSOCIATE PROFESSOR, ENERGY CARRIERS IN GREEN ENERGY TRANSITION (tenure track)
The call is primarily open on the Assistant Professor level. However, exceptional candidates at Associate Professor level will also be considered.
We are seeking outstanding individuals who have a strong background on sustainable and renewable energy carriers, for example: production, storing, transportation and conversion of hydrogen to various derivates and design and analysis of P2X applications. We value experience in experimental methods and knowledge on process modeling is considered beneficial.
The objective of the position is to understand how we can utilize variable, renewable and sustainable energy and convert this to different energy carriers, and use these later in production of power and/or heat efficiently. The focus of the position is the use, transport and/or storage of hydrogen as such, or as its derivates including synthetic methane, methanol, ammonia or various transportation fuels as energy carriers in decarbonized societies.
Professors at Aalto University are expected to perform high-quality research and teaching and supervise students on the doctoral, graduate, and undergraduate levels.
Professors are also expected to be proactive members of the university and international scientific communities, and to exhibit leadership and service to society. The position will be located at the Aalto University Campus in Otaniemi, Espoo.
Your experience and ambitions
We are looking for applicants with
a doctorate in mechanical engineering or energy technology, applied physics, chemistry, process modeling and design or another applicable field
a proven ability and passion to carry out high-quality research and publish in top venues of the discipline
potential to attract research funding and build up your own research team
an interest and capability to collaborate with industry
ability to build a high-level international collaboration network
motivation to teach at undergraduate and/or graduate levels
We offer
a tenure track position with promotion to tenured position based on merits
an extremely active and motivated research group and inspiring working environment with several ongoing projects related to hydrogen, P2X and X2P applications with existing experimental facilities and infrastructure.
a competitive benefits package including access to health care
start-up funding and grant writing support to help you establish your own team
excellent multi-disciplinary collaboration possibilities within the university
great future in one of the happiest, cleanest and safest countries in the world, with comprehensive social security system and free education up to university level
Aalto tenure track
This position belongs to our tenure track system and will be filled to the assistant or associate professor level. The salary is based on Aalto University salary system, but you can also provide your own salary requests. Getting tenure and advancement on Aalto tenure track is based on an evaluation of your achievements and merits against the Aalto tenure track criteria. When recruiting for the first-term assistant professor position, the "evaluation is mainly based on the potential of the candidate" with respect to the evaluated dimensions (as notified by the tenure track evaluation criteria of Aalto University: https://www.aalto.fi/en/services/tenure-track-evaluation-criteria). Please see the details about the work profile at https://www.aalto.fi/en/tenure-track/tenure-track-career-path.
Scientific environment
Department
At the Department of Mechanical Engineering, the about 300 staff members, with 28 tenure track professors, research, teach, develop and create solutions targeting social need and shaping a safe and efficient future generation of materials, manufacturing, structures, machines, ships, energy flows and systems. The department's multidisciplinary research converges on the arctic technology, sustainable energy vectors, and digital twin world. The focus areas of education are in mechanics and energy science and technology. The Department has strong links to industry and generates a growing impact that can be seen in business and society. The demographic of the Finnish economy drives the industry to search for growth with innovations in the global market. (See https://www.aalto.fi/en/department-of-mechanical-engineering)
Research group
The position will be filled in the Energy Conversion and Systems Research Group of the Department of Mechanical Engineering. Our expertise in research and higher education is based on thermodynamics, fluid mechanics, chemistry and economics in energy technology.
The group works on energy conversion technology and energy systems research with a focus on renewable energy, carbon neutrality and low environmental impact of energy technologies. We have an active team of 9 Tenure Track professors, and more than 100 researchers focusing on various applications in energy conversion, including P2X2P applications, energy storage, sustainable and carbon free combustion applications, CCUS solutions, HVAC systems, optimization, energy systems and markets and advanced CFD methods with topics including clean combustion and two-phase flows.
The Energy Conversion and Systems Research Group collaborates extensively with industrial and academic partners in research projects and participates in many international collaboration projects.
https://www.aalto.fi/en/news/joint-project-seeks-low-emission-industrial-solutions
https://www.aalto.fi/en/news/bjorn-savens-donation-to-aalto-university-makes-a-significant-contribution-to-hydrogen,
https://www.aalto.fi/en/news/heatstock-ties-for-first-place-in-helsinki-challenge-idea-competition
https://climate.nasa.gov/news/2337/caltech-calls-for-crazy-new-science-to-save-the-planet/
The Energy Conversion and Systems research group has an active role in offering several courses in energy engineering and you will also be an important member of our teaching community. Everyone in the group is participating both in teaching and in research. The research group is in charge of the Aalto wide Master's Programme Advanced Energy Solutions and an active partner in Environomical Pathways for Sustainable Energy Systems Master's programs and Nordic5Tech's Innovative Sustainable Energy Engineering Master's Program.
https://www.aalto.fi/en/study-options/masters-programme-in-advanced-energy-solutions-sustainable-energy-conversion.
How to apply
Please submit your application latest on October 8, 2023, through our recruiting system by using the "Apply!" link above. (If you are already working at Aalto, please apply via our internal system Workday -> Find Jobs.)
Please include the following pdf documents in English:
Cover letter – addressed to Dean of the School of Engineering, including a summary of merits, most important achievements and motivation for this position at Aalto University (maximum 2 pages).
Curriculum vitae - including contact information - Please use the template (opens in new window) recommended by The Finnish Advisory Board on Research Integrity (TENK).
Publication list – with the five most important publications marked.
Research portfolio - For instructions, visit Policies and Procedures -document, page 24.
Copies of the five most significant publications and justification for significance in these five publications and your role in them described
Teaching portfolio - See Teaching portfolio guidelines for candidate (pdf) 
These documents must be combined, in the given order, into a single pdf file and attached to the online application.
General instructions for applicants including language requirements and guidelines for compiling the teaching portfolio and CV are at https://www.aalto.fi/tenure-track/interested-in-joining-our-tenure-track 
More information
If you wish to hear more about the position or us, please contact group leader Professor Mika Järvinen, [email protected]. In case you have questions related to the recruitment process, please contact HR Advisor Heidi Lehtinen, [email protected].
Aalto University reserves the right for justified reasons to leave the position open or to extend the application period.
About Aalto University, Helsinki and Finnish society
At Aalto, high-quality research, art, education and entrepreneurship are promoted hand in hand. Disciplinary excellence is combined with multidisciplinary activities, engaging both students and the local innovation ecosystem. Our main campus is quickly transforming into an open collaboration hub that encourages encounters between students, researchers, industry, startups and other partners. Aalto University was founded in 2010 as three leading Finnish universities, Helsinki University of Technology, the Helsinki School of Economics and the University of Art and Design Helsinki, were merged to strengthen Finland's innovative capability.
The greater Helsinki region is a world-class information technology complex, attracting leading scientists and researchers in various fields of electrical engineering. As a living and working environment, Finland consistently ranks high in quality of life, and Helsinki, the capital of Finland, is regularly ranked as one of the most livable cities in the world.
Finland offers a safe and healthy environment for living with excellent state-subsidized services including affordable daycare, health care, and free schools ranked among the best in the world. Finland is among the best countries in the world, according to many quality-of-life indicators, including – for the fifth year in a row – being the happiest country in the world (UN study 2022). We are one of the world's most reliable and stable nations with a high level of safety. With high investments in R&D, a strong innovation culture, open data, and an advanced state of digitalization, we are a nation of innovation and entrepreneurship.
The Nordic values of equality and cooperation are rooted deeply in our society. Gender equality, flexibility and low hierarchy form the core of our Nordic working environment. More information about living and working in Finland: https://www.aalto.fi/en/careers-at-aalto/for-international-staff.
More about Aalto University:
Aalto.fi
twitter.com/aaltouniversity  
facebook.com/aaltouniversity
instagram.com/aaltouniversity