This job is no longer active. It was disabled the Sept. 29, 2023 by Aalto University
Doctoral Researcher For Computational Fluid Dynamics Of Solar Energy Fed Pyrolysis Processes For New Fuels

2 months ago
Posted: 2 months ago

Aalto University
Company: Aalto University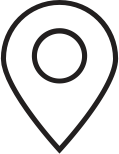 Espoo
Location: Espoo
Aalto University is where science and art meet technology and business. We shape a sustainable future by making research breakthroughs in and across our disciplines, sparking the game changers of tomorrow and creating novel solutions to major global challenges. Our community is made up of 13 000 students, 400 professors and close to 4 500 other faculty and staff working on our dynamic campus in Espoo, Greater Helsinki, Finland. Diversity is part of who we are, and we actively work to ensure our community's diversity and inclusiveness. This is why we warmly encourage qualified candidates from all backgrounds to join our community.
We are now looking for a
Doctoral Researcher for computational fluid dynamics of solar energy fed pyrolysis processes for new fuels
Are you interested in computational fluid dynamics modeling and sustainable energy? We are now looking for a Doctoral Researcher to design flow reactors by computational fluid dynamics, heat transfer, and thermodynamics simulations. The research will be carried out at Aalto University's Energy Conversion and System research group. In this position you will have a chance to make an impact on production of new aviation fuels from bio-waste using computational fluid dynamics modeling of pyrolysis processes which involve heat and mass transfer phenomena.
You will model and design a flow reactor with bio-waste particles using advanced  computational fluid dynamics modeling methods i.e. direct numerical simulations (DNS) and large-eddy simulation (LES). The reactor utilizes solar heat. The particles are carried with the the flow and they undergo a pyrolysis process. The detailed physics and chemistry of the designed 3D computational model is validated and the model is used to give design guidelines for a sustainable process design.
Your role and goals
Your work in this research project will consist of computational work to find proper simulation models for the underlying reactor setup. This work is part of an ongoing cross-European collaboration. As part of your doctoral researcher's duties, you will also gain experience on teaching and supervision of students.
Your experience and ambitions
We are looking for a passionate person that would have:
Master's degree in computational physics, mechanical or aerospace engineering, or a closely related field.

Strong evidence on interest in physics, modeling, simulation, and programming.

Some experience in CFD software and preferably OpenFOAM.

Ability for independent work

Excellent presentation skills

Fluency in English is required
Join us in shaping the future!
What we offer
You will work in international team of Energy Converson and Systems with over 100 experts in the field of energy. We offer possibility to combine the experimental experimetns with modelling activities having excellent facilities and support for both. In addition we offer
Meaningful and inspiring environment. We are proud of our purpose to shape a sustainable future. We spark the game changers of tomorrow, and renew society with research-based knowledge, creativity and an entrepreneurial mindset.

Culture that inspires and includes everyone. All our work is guided by the values of the university: responsibility, courage, and collaboration. 

Support and coaching from experiences researchers in experimental work and career planning.

Great possibilities for competence development and learning. We constantly keep learning to find the most impactful ways to empower – and invest in – our people.

We value work-life balance and well-being in all aspects of life.
We ar located at Aalto's Otaniemi campus, Espoo - Finland. The Otaniemi campus is a thriving and connected community of 100 nationalities, 13,000 students and 4,500 employees. Life at the transformed campus is vibrant and filled with amazing architecture, calming nature, and a variety of cafes, restaurants, services and good connections along the recently opened metro line.
How to Apply
To apply for the position, please submit your application electronically through our online recruitment system and provide the following documents in English:
Motivation letter

CV

Study certificates on Master's degree

Study record from your Bachelor's and Master's degree

Copy of M.Sc. Thesis copy and most important publications (if any)
The deadline of application is 21 September 2023.
Please note: Aalto University's employees and visitors should apply for the position via our internal system Workday -> Internal Jobs by using their existing Workday user account. 
We will go through applications, and we may invite suitable candidates to interview already during the application period. We would aim that the candidate would start latest in December 2023 but earlier starting times are possible as well.
If you need specific information of the position, please contact supervising professor: Ville Vuorinen ([email protected])
Please check the student information and admission criteria at https://www.aalto.fi/en/study-options/aalto-doctoral-programme-in-engineering  . In particular, please pay attention to the required (English) language proficiency .
Linkki suomenkieliseen ilmoitukseen: https://www.aalto.fi/fi/palvelut/vaitoskirjatutkija-liittyen-laskennallisen-virtausmekaniikaan-ja-aurinkoenergian-hyodyntamiseen 
Want to know more about us and your future colleagues? You can watch these videos: Aalto University – Towards a better world, Aalto People , and Shaping a Sustainable Future. Check out our new virtual campus experience: https://virtualtour.aalto.fi/
 
About Finland
Finland is a great place for living with or without family – it is a safe, politically stable and well-organized Nordic society. Finland is consistently ranked high in quality of life and was just listed again as the happiest country in the world: https://worldhappiness.report/news/its-a-three-peat-finland-keeps-top-spot-as-happiest-country-in-world/. For more information about living in Finland: https://www.aalto.fi/services/about-finland. & https://www.aalto.fi/en/services/welcome-to-aalto-university-and-finland-info-package .
More about Aalto University:
Aalto.fi
twitter.com/aaltouniversity  
facebook.com/aaltouniversity
instagram.com/aaltouniversity