3 weeks ago
Posted: 3 weeks ago

Aalto University
Company: Aalto University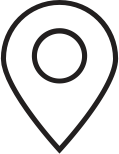 Espoo
Location: Espoo
AVP seeks new teacher — apply by 6.10.2023!
Help shape entrepreneurship education as a new AVP teacher!
Aalto University is a multidisciplinary university in the fields of technology, business, arts, and design. It opens up new possibilities for strong multidisciplinary education and research. Aalto University has 13 000 students and a staff of 4600, of which 400 are professors.
Aalto Ventures Program (AVP) is Aalto University's entrepreneurship education program. At AVP, students form diverse teams and engage in practical exercises, equipping themselves with entrepreneurial tools to tackle real, impactful challenges—either through their own startups or within established organizations. Our goal is to instill an entrepreneurial mindset for a sustainable future within the Aalto community.
Learn more at https://avp.aalto.fi and our LinkedIn page.
—
We're on the Hunt for a New Team Member — A University Teacher! (Fixed-term)
We're looking for a University Teacher to guide, inspire, and support students in their entrepreneurial journey at the Aalto Ventures Program. At AVP, we don't push our students to become founders; rather, we want to help them learn transferable entrepreneurial skills such as new value creation, user-centric problem solving, experimental culture, resilience, and presentation skills.
AVP courses offer practical tools, capabilities, and real opportunities for Aalto students to embrace entrepreneurship for a sustainable future. This could involve launching their own ventures, serving as "intrapreneurs" within existing organizations, or integrating entrepreneurial thinking into their studies and lives. In order to reach a wider audience with entrepreneurial ways of working, we also collaborate with other Aalto units, incorporating entrepreneurial content into courses from other disciplines.
We are looking for someone who has the abilities listed below, and who can align with our values. If you think that this is you, please apply now!
Our values
Responsibility: We prioritize sustainability (SDGs), taking accountability, and embracing ownership of our actions.
Courage: We go to the edge of ordinary and push beyond with the full knowledge that we might fail.
Collaboration: We foster transparency and value diversity and inclusion, even when the path might be more challenging.
Your abilities
Experience in startups, whether as a founder, co-founder, or early-stage team member.
Experience in education and training, and the capability to design, manage, and scale courses across different formats (online, hybrid, offline). 
Familiarity with entrepreneurship-related topics: innovation, business creation, design thinking, leadership, sustainability.
Strong teamwork skills, effectively collaborating with individuals from diverse backgrounds.
Willingness to provide and receive constructive feedback, both to students and colleagues. 
A proactive attitude, adhering to deadlines and solving challenges creatively within an ambiguous networked organization. 
Fluent in both English and Finnish, as we teach in both languages. 
A suitable academic degree is formally required, but skills outweigh formal education.
Your tasks
Crafting and delivering high-quality entrepreneurship education with a focus on sustainability (BSc and MSc levels). 
Developing educational materials at the course, module, or program level.
Assisting educators and curriculum leaders in recognizing entrepreneurial skills as vital competencies across disciplines. 
Collaborating with fellow teachers across various fields.
We offer
An inspiring and meaningful environment, dedicated to shaping a sustainable future. 
The opportunity to mold the next generation of entrepreneurial leaders, empowering students to explore their entrepreneurial potential. 
A highly motivated, international team with robust support for your transition, and opportunities for competence development.
Flexible work hours, guaranteed holidays, and comprehensive healthcare. 
To apply for this position:
Applications need to be submitted through Aalto recruitment system no later than 6th of October at noon, 12:00 (EET). We will conduct the interviews for the position primarily on week 42 and week 44, but they can be already started during the application period on week 38.
Please attach your CV and short motivation letter including the answers to the topical questions below (together no more than 2 A4 pages with font size 12).
Topical questions (to be answered in your motivation letter):
What kind of entrepreneurial skills do all graduates of art or technology (whichever is sufficient) need?
How should these skills be taught as a natural part of their own field of study?
Why are you the right person to teach these?
More information about the position from Myungji Suh, Head of Operations, phone +358 50 505 7554, email: [email protected].
Questions concerning the recruiting process: HR Partner, Saara Ahokoski, [email protected]
The place will be filled as soon as a suitable person is found, so apply quickly. For justified reasons, Aalto University has the right not to fill the position, to extend the application period, and to consider candidates who have not applied for a position within the application period.
More about Aalto University:
Aalto.fi
twitter.com/aaltouniversity  
facebook.com/aaltouniversity
instagram.com/aaltouniversity