This job is no longer active. It was disabled the Sept. 20, 2023 by Aalto University
Communications Coordinator, Aalto Startup Center

a week ago
Posted: a week ago

Aalto University
Company: Aalto University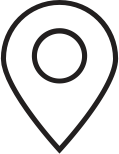 Espoo
Location: Espoo
Aalto Startup Center is a hybrid accelerator based in Aalto University offering both incubation and accelerator services to early stage and growth-driven startups. Our Business Accelerator is actively engaging with startups in the Aalto's entrepreneurial ecosystem.
Are you interested in working with startups?
We are now looking for an enthusiastic Communications Coordinator to join our dynamic team with great entrepreneurial spirit.
You will work closely with our Aalto Startup Center staff members, including other communication professionals, business advisors and project managers. You will have an opportunity to familiarize yourself with the work of an incubator and its customer startups, as well as a wide partner network of universities, cities, corporates, and investors. Your daily tasks are mostly related to communications, marketing, and event management. The incubator is operating in Aalto University Campus in Espoo but tasks might also take you elsewhere in the Helsinki Metropolitan region.
We expect that
You have some experience or education in communications, marketing, design work and/or event management
You are interested in startups and the startup ecosystem
You have a can-do attitude, and you are a great communicator
You have a 'pay it forward' attitude and are willing to share your experiences and learn more
You can work independently and as a team player
You can work fluently in English, Finnish is an advantage
Experience in using Microsoft Dynamics 365 CRM and/or designer tools such as Canva is an asset.
What we offer?
Hands-on experience in marketing and startup incubator services
A network of early-stage tech startups, their support organizations and colleagues from Aalto University and partners
Flexible work allocation and possibility to work remotely/in a hybrid model
Unique opportunity to work and learn about the world of startups
The work will start as soon as we find a suitable candidate and lasts until 31.12.2023. Aalto Startup Center's working language is English and it is located on Aalto University Campus, Otakaari 5 in A Grid.
Interested?
If you want to join our community, please submit your motivation letter and CV through our recruitment system as soon as possible but no later than September 19, 2023.
For more information, please contact Head of Aalto Startup Center Marika Paakkala, [email protected], tel. 040 829 2286.
___________________________________________________________
Aalto Startup Center on Aalto-yliopistossa toimiva hybridiyrityskiihdyttämö, joka tarjoaa palveluita varhaisen vaiheen ja kasvuvetoisille startup-yrityksille. Yrityskiihdyttämömme on aktiivisesti tekemisissä startup-yritysten kanssa Aallon yrittäjäekosysteemissä.
Oletko kiinnostunut työskentelystä startup-yritysten kanssa?
Haemme nyt innostunutta viestintäkoordinaattoria dynaamiseen ja yrittäjähenkiseen tiimiimme.
Työskentelet läheisessä yhteistyössä Aalto Startup Centerin henkilöstön kanssa, muiden viestintäalan ammattilaisten, yritysneuvojien ja projektipäälliköiden kanssa. Sinulla on mahdollisuus tutustua yrityskiihdyttämön työhön ja sen asiakasstartup-yrityksiin sekä laajaan yliopistojen, kaupunkien, yritysten ja sijoittajien kumppaniverkostoon. Päivittäiset tehtäväsi liittyvät enimmäkseen viestintään, markkinointiin ja tapahtumien hallintaan. Toimimme Aalto-yliopiston kampuksella Espoossa, mutta tehtävät saattavat viedä sinua myös muualle pääkaupunkiseudulle.
Odotamme, että
Sinulla on kokemusta tai koulutusta viestinnästä, markkinoinnista, suunnittelutyöstä ja/tai tapahtumista
Olet kiinnostunut startupeista ja startup-ekosysteemistä
Sinulla on "can do" -asenne ja olet loistava viestijä
Sinulla on "pay it forward" -asenne ja olet valmis jakamaan kokemuksiasi ja oppimaan lisää
Pystyt työskentelemään itsenäisesti ja tiimipelaajana
Työskentelet sujuvasti englannin kielellä, suomen kielen osaaminen on eduksi
Kokemus Microsoft Dynamics 365 CRM:n ja/tai suunnittelutyökalujen, kuten Canvan, käytöstä katsotaan eduksi.
Tarjoamme sinulle
Käytännön kokemusta markkinoinnista ja startup-hautomopalveluista
Varhaisen vaiheen teknologia-startup-yritysten verkoston, heidän tukiorganisaationsa ja kollegansa Aalto-yliopistosta ja yhteistyökumppaneista
Joustavat työajat ja mahdollisuuden työskennellä etänä/hybridimallissa
Ainutlaatusen mahdollisuuden työskennellä ja oppia startup-maailmasta
Työ alkaa heti sopivan henkilön löydyttyä ja kestää 31.12.2023 asti. Aalto Startup Centerin työkieli on englanti, ja se sijaitsee Aalto-yliopiston kampuksella A Gridissä, Otakaari 5.
Jos haluat liittyä joukkoomme, lähetä motivaatiokirjeesi ja CV:si rekrytointijärjestelmämme kautta mahdollisimman pian, mutta viimeistään 19.9.2023.
Lisätietoja antaa Aalto Startup Centerin päällikkö Marika Paakkala, [email protected], puh. 040 829 2286.
Aalto University is where science and art meet technology and business. We shape a sustainable future by making research breakthroughs in and across our disciplines, sparking the game changers of tomorrow and creating novel solutions to major global challenges. Our community is made up of 13 000 students, 400 professors and close to 4 500 other faculty and staff working on our dynamic campus in Espoo, Greater Helsinki, Finland. Diversity is part of who we are, and we actively work to ensure our community's diversity and inclusiveness. This is why we warmly encourage qualified candidates from all backgrounds to join our community.
More about Aalto University:
Aalto.fi
twitter.com/aaltouniversity  
facebook.com/aaltouniversity
instagram.com/aaltouniversity