Service Manager, Global ERP CoE

2 weeks ago
Posted: 2 weeks ago

Wärtsilä
Company: Wärtsilä

Oct. 5, 2023
Due date: Oct. 5, 2023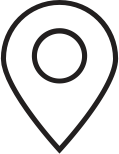 Helsinki
Location: Helsinki

Wärtsilä is an innovative technology company known for being a forerunner in the Marine and Energy markets. Every day, we – Wärtsilians - put our hearts and minds into turning Wärtsilä's purpose of enabling sustainable societies through innovation in technology and services into reality. Our ultimate aim is to provide increased value to both our customers and society. New, game-changing ideas and continuous improvement have been part of our DNA since 1834. Together, we can create new business opportunities and more sustainable future that we can all be proud of. 
Wärtsilä Information Management (IM) supports businesses in digitizing core operations and enabling new digital business opportunities via technology and information.
We are now looking for two experienced Service Managers, to Global ERP Centre of Excellence. One will be focusing on Finance Solutions and the other on Sales and Service Management Solutions. The selected persons will be part of the ERP Service Management community and responsible for end-to-end life-cycle management of the services. Your focus will be on building a valued partnership with the business stakeholders and selected partners and ensure the business operations continuity. You will bring brave and fresh ideas to develop our operating models and internal processes and continuously improve the services.
We offer you the opportunity to be part of a truly global team with strong determination to take our operations and ERP platform to the next level. The sense of working and achieving together is in the core of everything we do. We share and we care. In the role of Service Manager you will have the possibility to be part of defining our future operating model as well as taking part in the S/4HANA journey. The hybrid working model brings flexibility to your working week.
The location for these permanent positions is in one of our Wärtsilä locations in Finland (Helsinki, Vaasa, Turku).
Main responsibilities:
End to end responsibility of service delivery within own responsibility area including application development and operations.
Facilitating the services related development forums, Change Advisory Board, and other needed governance.
Working in close co-operation with both business and IM team.
Ensuring the services and ways of working are continuously improved and modernised.  
Ensuring that services quality and performance meet the agreed service levels and agreed delivery times.
Managing the current and future demand to delivery pipeline within own area.
Managing virtual matrix team consisting of colleagues such as Solution Architect, Configuration Manager, Solution Manager and Senior Solution Manager.
Ensuring and promoting maintainability, reusability, security, and development best practices.
Involved in translating business requirements into technical solutions.
Coordinating with vendors and other IM teams to ensure that the solutions are developed and delivered in a timely, cost efficient and qualitative manner.
Communicate and be responsible for the customer/end user relations, user support and satisfaction.
Ensuring the business and IT are in alignment within own responsibility area.
Qualifications:
Experience of working in IT Service Manager or in similar position.
Strong understanding of ITIL methodologies and ITSM processes, knowledge of Agile/Scrum and DevOps methodologies. ITIL and Scrum master certifications preferred.
Strong experience in solutions/systems development lifecycle – Requirements, Design, Implementation, Quality control, Deployment combined with excellent coordination skills.
Excellent communication and collaboration with strong presentation and facilitation skills.
Excellent analytical and problem-solving skills with a passion to understand and fulfil customer needs.
Leadership and strategic thinking skills.
M.Sc. or B.Sc. in computer science, systems engineering, economics, data science or other related field of study. Experience from finance or sales and field service operations and SAP is seen as an advantage.
Contact & next steps:
Please submit your application through our Careers portal latest by 5th of October 2023. Applications through email will not be considered. After submitting your application you'll receive a confirmation email. We try our best to get back to everyone within 2-3 weeks after application deadline.
For more information about the position, please contact:
Jaana Holsti,
Finance Solutions,
tel. +358 50 5975478,
OR
Mia Anderssén,
Sales and Service Management Solutions,
tel. +358 45 1549690,
Last application date: 05/10/2023 
At Wärtsilä we value, respect and embrace all our differences, and are committed to diversity, inclusion and equal employment opportunities; everyone can be their true self and succeed based on their job-relevant merits and abilities. 
This is Wärtsilä 
Wärtsilä is a global leader in innovative technologies and lifecycle solutions for the marine and energy markets. Our team of 17,000 professionals, in more than 200 locations in 68 countries, shape the decarbonisation transformation of our industries across the globe. Read more on www.wartsila.com.