a week ago
Posted: a week ago

Wärtsilä
Company: Wärtsilä

Oct. 1, 2023
Due date: Oct. 1, 2023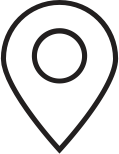 Helsinki
Location: Helsinki
Wärtsilä is leading the maritime industry's transformation towards a decarbonised and sustainable future. We at Wärtsilä Marine Power are proud to offer our customers the world's widest network of maritime expertise and the full portfolio from engines to lifecycle solutions. 

We want to change the course towards an interconnected and cleaner maritime future and are constantly on the lookout for future-oriented talent to join our team and to work towards enabling sustainable societies through innovation in technology and services - together. Are you ready to jump onboard?
In Voyage Services we are implementing an R&D organisation where all Research and Development is centralized and standardized based on the development model Scaled Agile Framework.
The purpose with this structure is in part to have a standard way for work to enter the R&D workflows, and to have a single source of truth on Voyage Services -wide priorities. This will also serve to reduce stress and increase clarity for everyone in R&D. We will include planning activities specifically to reduce duplication of work and to manage dependencies.

In the Scaled Agile Framework as implemented by Voyage Services, the roles are as follows:
The organisation is divided up into five Release Trains, each one led by a Head of Engineering.
Each Release Train has one Architect, whose responsibility it is to ensure that the correct tools and methods are used to deliver the product, and that the architecture is fit for purpose.
The Software Engineers, Software Testing Engineers, DevOps Engineers and other specialist roles are grouped into Agile Teams.
Each Agile Team has a Product Development Manager, whose responsibility it is to plan the contents of Epics by breaking them down into Features and estimating their effort together with the Architect, and to ensure that the result of the product development work is the right solution.
The Product Design function supports all roles in converting Epics to Features and User stories through design and prototyping, as well as driving UX standards.
The Architect, Ports works as part of one of the Voyage Services R&D Release Train and is responsible for that the architecture of release train products is fit for purpose, meets the requirements set by Architecture and Cyber Security guilds and follows common Wärtsilä platform guidelines when applicable.
Ports Release Train focuses on building optimization solutions for our port customers. This Release Train will develop and maintain products related to e.g., VTS and Smart Port Solutions.

The Architect, Ports reports to Head of Engineering, Ports.
Key Responsibilities of Architect, Ports:
Lead the development of Release Train product architectures according to the Voyage Services' guidelines and requirements.
Manage technical debt in the Release Train and drive for end-of-life for chosen products
Estimate the effort required to deliver Epics in the Epic backlog in collaboration with the Product Development Manager.
Collaborate with other architects and stakeholders to define the Voyage Services overall software architecture and ensure alignment with business goals.
Other Activities:
Ensure that Release Train teams produce shippable product increments in each iteration in collaboration with the Head of Engineering.
Take customer understanding to be part of the architecture.
Ensure that quality, cyber security and documentation standards are met.
Participate as Delivery Architect for complex customer deliveries.
Drive the implementation of best practices for software development, testing, and deployment.
Participate in the definition and implementation of software development policies and standards.
Participate in software development of the Release Train products.
Keep up with the latest technology trends and advancements in software development.

Requirements:
5+ years of experience in software development and architecture.
Solid understanding of software architecture of the products being delivered in the Release Train.
Experience in leading architecture development.
Experience in making effort estimations for Epics.
Excellent communication, collaboration, and leadership skills.
Ability to analyse complex problems and develop creative solutions.
Ability to take customer needs and translate those into architecture choices.
Ability to build & develop trustful professional relationships with ease across your business stakeholders.
Fluent in spoken and written English
Contact & next steps 
 
Submit your application before the deadline 1.10.2023 through our Careers portal. Applications through email will not be considered. After submitting your application you'll receive a confirmation email. We try our best to get back to everyone within 2-3 weeks after application deadline.  
In case of any questions, reach out to  
Violetta Blatz, Head of Engineering, Ports
violetta.blatz@wartsila.com 
Last application date: 01/10/2023 
At Wärtsilä we value, respect and embrace all our differences, and are committed to diversity, inclusion and equal employment opportunities; everyone can be their true self and succeed based on their job-relevant merits and abilities. 
All new Wärtsilä employees in Finland will attend occupational health check, including the drug test/screening. The legislation of the country followed when person is located outside of Finland.
This is Wärtsilä 
Wärtsilä is a global leader in innovative technologies and lifecycle solutions for the marine and energy markets. Our team of 17,000 professionals, in more than 200 locations in 68 countries, shape the decarbonisation transformation of our industries across the globe. Read more on www.wartsila.com.