Specialist/Senior Specialist, EHS Excellence

a week ago
Posted: a week ago

Orion
Company: Orion

Oct. 6, 2023
Due date: Oct. 6, 2023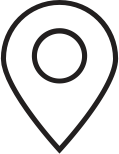 Espoo
Location: Espoo
Safety is in the core of our industrial operations and we want to be front runners of EHS in our production operation sites and all functions across the company. We continuously raise the bar in environmental responsibility, and we challenge others to follow. We are closely paying attention to our environmental footprint. We ambitiously develop our safety culture and take care that all employees have a safe and healthy working environment.

We are looking for an enthusiastic and results oriented Specialist/Senior Specialist, EHS excellence, to join our team. This role is vital in developing and supporting our Environment, Health and Safety (EHS) management system processes, enforcing data driven decision making culture and developing supply chain EHS compliance even further.
Description of the position
You will focus on the EHS Management system maintenance and development, supply chain EHS assessments and audits, as well as EHS reporting and performance monitoring together with our team. You will provide your expertise and support to internal and external stakeholders, and work in close co-operation with Global Operations functions, such as supply chain & procurement, production, and external supply operations. In this role you will report to Head of EHS Excellence and be a valued member of EHS Excellence team.
 Your key responsibilities include following:
Develop and support the supplier EHS compliance & supply chain sustainability process.
Develop innovative solutions in EHS analytics and knowledge management and improve our EHS data management system.
Contribute to internal and external EHS reporting.
Participate and support in implementation of EHS management system.
Drive continual improvement in EHS at Orion corporation and support organization to achieve EHS excellence.
Identify opportunities for improvement and develop EHS processes in your responsibility area in collaboration with stakeholders.
Participate in planning and implementing our EHS roadmaps and development programs.

The role can be based either in Orion's Headquarter Espoo or in Turku. The role requires some travelling in Orion's locations. Also, additional visits to our external manufacturer and suppliers' premises are requested.
Description of the unit
EHS organization is a part of Orion Global Operations. Global Operation employs 1600 people and consists of own production, external operations, Fermion and corporation procurement, facility management and technical operations. Orion's EHS organization consists of experienced professionals from different EHS fields motivated to develop and improve Orion's performance in environment, health and safety. We have presence in all our key locations in Espoo, Turku, Kuopio, Hanko, Oulu and Mumbai.
EHS organization supports businesses and functions in achieving its targets by providing Environmental, Health and Safety related expertise and advisory.  Our purpose is to support operations in reaching strategic targets 'safety in everything we do' and 'environmentally responsible supply chain'. We provide effective EHS solutions and promote high EHS performance, development and a culture of continual development.
We offer
We offer a truly interesting opportunity to be a part of the EHS team in pharmaceutical business, have a versatile role and a possibility to develop and utilize your strengths with a professional team and leader by your side. Appreciation of colleagues, striving for excellence and building the future are our core values. The culture of Orion is informal, and we enjoy working together. Read more about Orion from the website www.orion.fi.
Requirements
What we hope from your skills and experience:
Suitable degree (B.Sc. or M.Sc.) from relevant field.
Ability to facilitate and execute EHS improvement projects forward.
Experience with ISO14001 and ISO45001 and understanding of EHS management system frameworks.
Strong written and verbal communication in English. Basic knowledge of the Finnish language is sufficient.
Experience in EHS reporting and data management.
Experience from working within EHS and auditing or in similar tasks g. in insurance or industrial operations. Knowledge of chemical or pharmaceutical industry is an advantage.
Taking ownership of and completing tasks at hand is natural for you. Your working style is systematic and effective, and you are motivated by solving problems. Being successful in the role requires understanding of what brings value to the business. Positive "can do" drives you forward.
Additional Information

Interested of the position? Please submit your cover letter and CV with your salary request by 6.10.2023 at the latest. We will start interviewing possible candidates during the application time, so please ensure that we have your application as soon as possible.
For further information, Riitta Kumpulainen, Head of EHS Excellence is happy to respond to your questions. You may contact her at following times:  4.10. 12-14:00 or 5.10. 08-10:00 Tel +358 50 966 7564.
 #Li-Orion
Approved medical examination which also includes drug testing is required prior to the employment. We will also carry out a security clearance prior to the employment for the selected person.


Orion Corporation operates in more than 30 countries, where we Orionees, 3500 in total, work in all kinds of positions. Among us there are Research Scientists, Laboratory Technicians, Engineers and IT Specialists as well as people working in Production, just to mention some examples. We offer diverse and responsible jobs to our personnel in a truly multi-disciplinary work environment. We encourage people to develop their competences and offer opportunities to affect the job description and creating their own career path at Orion. We are searching for top talents who are ready to share our passion for the work that we do.