Postdoctoral Researchers (4)

3 weeks ago
Posted: 3 weeks ago

Aalto University
Company: Aalto University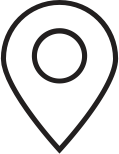 Espoo
Location: Espoo
Aalto University is a community of bold thinkers where science and art meet technology and business. We are committed to identifying and solving grand societal challenges and building an innovative future. Aalto University has six schools with 12 000 students and nearly 400 professors. Our campuses are in Espoo, Finland.
The School of Engineering is an international unit with nearly 70 talented professors and 3400 full-time students. Currently, the Department of Built Environment has 30 professors together with lecturers, post-doctoral researchers, doctoral students, and technical staff. In total, the number of departmental personnel is about 200.
FOUR POSITIONS for POSTDOCTORAL RESEARCHERS
We seek highly qualified and motivated individuals, with an enthusiastic attitude towards high-quality research, to work as Postdoctoral Researchers in the Department of Built Environment ( Department of Built Environment | Aalto University). What we offer: four full-time post doc positions for a period of three years, with a mid-term review, starting between March and September 2024. The positions will be distributed across the Department's four main research areas:
Geoinformatics (GIS) – The position is open for applications across the following fields: geodesy and positioning, spatial data science, geoinformation technology, laser scanning, digital photogrammetry, remote sensing and Earth observation. Our current research focuses on urban areas, forests and peatlands.  Geoinformatics | Aalto University
Real estate economics (REC) – The position is open for applications across all REC's main research themes, including law and institutions (law, land and housing policy, land management), management (workplace and real estate management, business models, servitization, futures studies), sustainability transitions (carbon mitigation, energy transitions, circularity), and economics and finance (urban and real estate economics, investments). Real Estate Economics | Aalto University
Spatial planning and transportation engineering (SPT) – The position is open for applications across all SPT's key research themes: everyday human behaviour and values in the living environment; new planning and policy-making methods and processes; and development and governance of urban technologies and services. Spatial Planning and Transportation Engineering | Aalto University
Water and environmental engineering (WAT) – The position is open for applications across the WAT fields: water and wastewater engineering, water resources management and fluvial processes, and water and development. Our research themes cover areas of global water issues, sustainable circular economy in water engineering, and digital water resources. Water and Environmental Engineering | Aalto University
Qualifications
By the time of recruitment, the selected candidates should have a doctoral degree obtained within the last five years, unless valid grounds (e.g., sick leave, military service, parental leave) can be presented for having gained a doctoral degree earlier. The candidate's research plan should address the Department's focus area of Sustainable Built Environment and reflect how the research relates and contributes to sustainability, by, e.g., referring to The United Nations' Strategic Development Goals. Each of the positions require fluency in written and spoken English.
Additional merits
Experience in academic journal publishing and university level teaching are considered merits, as well as a research plan that has cross-disciplinary aspects, bringing together some of the Department's main research areas.
The selected candidates are expected to participate in teaching in the Department's graduate and/or undergraduate programs with a 10% share of their total working hours. In addition, participation in thesis supervision and applying external funding is expected. Travel funding will be afforded by the Department for attending one international conference per year.
The application should include:
Motivation Letter, including full contact information (max one A4 page) and clearly indicating which of the four positions (numbered 1-4) the application is targeted.
Research plan, including a short explanation of the candidate's proposed contribution to a more sustainable built environment (max three A4 pages).
CV, including a list of publications (or job market papers in the absence of publications), and contact information of two referees (max three A4 pages).
Summary of the Doctoral Thesis (max one A4 page).
A certified copy of doctoral degree certificate and its translation, if the originals are not in Finnish, Swedish or English.
Proof of proficiency in English if the applicant is not a native speaker of or received education in the language.
All material should be submitted in English in a single pdf-file (compiled with the order specified above). The application should be sent through the eRecruitment system (link 'Apply now' below) no later than January 5, 2024. Email applications will not be taken into account.
For additional information, please contact professor, Head of Department Raine Mäntysalo. In recruitment process –related questions, please contact HR Advisor Kirsi Kärkkäinen. E-mails: [email protected]
Aalto University reserves the right for justified reasons to leave the positions open, to extend the application period and to consider candidates who have submitted their application outside the application period.
More about Aalto University:
Aalto.fi
twitter.com/aaltouniversity  
facebook.com/aaltouniversity
instagram.com/aaltouniversity