This job is no longer active. It was disabled the Dec. 4, 2023 by Telia Finland Oyj
Senior Sustainability Manager

4 days ago
Posted: 4 days ago

Telia Finland Oyj
Company: Telia Finland Oyj

Dec. 3, 2023
Due date: Dec. 3, 2023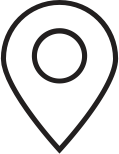 Helsinki
Location: Helsinki
Are you an experienced sustainability professional with a proven track record in integrating sustainability into a large company? Would you like to be part of a competent team that are eager to build a resilient company and maximize our positive impacts in society? Keep on reading - you may have found your next career step!
We are looking for a Senior Sustainability Manager to join Telia Company's Group Sustainability team. You will play an instrumental role in achieving our sustainability goals as we execute on our business strategy. The location of this position is in any of Telia offices in Stockholm (Headquarters), Helsinki, Oslo, Tallinn or Vilnius.
Sustainability at Telia
Telia Company is a converged telco/ICT/media company operating in the Nordics and Baltics. Our 20,000+ experts in connectivity, digital technology and business solutions work to constantly re-invent better connected living and societies. With a bold sustainability agenda, thoroughly integrated in our business strategy, we take responsibility for our impacts and are committed to empower our customers and the societies we operate in through digitalization. Three prioritized impact areas have been selected to maximize impact – Climate & Circularity, Digital Inclusion and Privacy & Security – supported by a strong foundation for responsible business covering other impact areas including our most material human rights topics.
For more information about Telia Company's sustainability agenda, please visit our website: https://www.teliacompany.com/en/sustainability and have a look at our latest Annual and Sustainability Report.  
Ready to make better happen?
As Senior Sustainability Manager, you will be part of the Group Sustainability team which acts as an engine to integrate sustainability across our business. Sustainability is firmly integrated into the company's business strategy and as an outflow an increasing number of employees are acting and executing on our sustainability goals, which requires increased focus from Group Sustainability on providing sustainability expertise, coaching, training, as well as change management, design of new processes and communication. You will report to Head of Group Sustainability.  
Is this you?
We believe you have a have relevant experience and expertise from the sustainability field and a proven track record of similar roles within bigger international companies. You are experienced in leading complex projects and programs of various sizes with strong change management skills, a can-do attitude and you are keen to interact and collaborate with internal and external stakeholders. You have a relevant academic degree and good communicative and presentation skills in English, orally and in written. Earlier experience from Human Rights and Social Sustainability area are considered a merit, as well as experience from the telco/ICT/tech industry.
You have an ability to combine strategic long-term work with day-to-day operational execution. Moreover, you are a good pedagogue with the ability to make colleagues and stake holders understand complex topics. You have an attention to detail as well as the ability to provide the helicopter view. You are organized, well planned and with the ability to coordinate and influence others. But most important, you want to be part of an international team and join us on the exciting journey to further develop and strengthen Telia Company and our Sustainability agenda!
Telia is more than a workplace
With us you will learn from skilled colleagues across international borders, joining a team that makes each other stronger and the world better by solving challenges. We are proud of our friendly atmosphere where people are excited about their work. We thrive on our diversity and ambition to deliver great products and extraordinary experiences for our customers. In a world where choices are endless, if you want to make a real impact, this is a place where you belong.
Apply to join us!
If you are interested in joining our team, don't hesitate to apply! Application deadline is 2023-12-03. Selection will be ongoing, and the position might be closed before last application date. If you want to know more about the job you are welcome to contact Caroline Åberg, Talent Acquisition Partner, at caroline.aberg@teliacompany.com We look forward to receiving your application and to make sure that your personal data is kept safely, we kindly ask you to apply through our recruitment system. We are not able to handle applications via e-mail or equivalent. Relevant background controls will be performed according to policy.  
Welcome to Telia – Join us and make better happen!