This job is no longer active. It was disabled the Nov. 29, 2023 by Aalto University

a week ago
Posted: a week ago

Aalto University
Company: Aalto University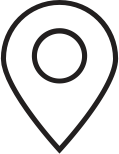 Espoo
Location: Espoo
Aalto University is where science and art meet technology and business. We shape a sustainable future by making research breakthroughs in and across our disciplines, sparking the game changers of tomorrow and creating novel solutions to major global challenges. Our community is made up of 13 000 students, 400 professors and close to 4 500 other faculty and staff working on our dynamic campus in Espoo, Greater Helsinki, Finland. Diversity is part of who we are, and we actively work to ensure our community's diversity and inclusiveness. This is why we warmly encourage qualified candidates from all backgrounds to join our community.
Do you want to make an impact in the future of this diverse and ambitious community?
We are now looking for an
INNOVATION ADVISOR from the field of Life Sciences
to join our team of experts at Aalto Innovation Services. Aalto Innovation Services supports the Aalto community in developing research results into innovations and in implementing commercialization activities.
Your role includes
Advising innovators in developing their inventions and innovations
Supporting projects preparing the commercialization of research results
Recognizing and evaluating ideas that could be further commercialized
Managing the intellectual property protection (IP) of those ideas
Processing invention disclosures
Supporting and advising researchers in preparing funding applications for commercialization of their research results
Tasks related to technology transfers, e.g. negotiations and contracts preparation
You work in close collaboration with Aalto lawyers and other members of the Aalto Innovation Services team and research personnel at Aalto University. You also collaborate with external stakeholders and partners.
What we expect?
A degree in the field of life sciences and/or business experience from the field of Life Sciences and a master's degree
Extensive experience from industrial property rights and managing contracts
Experience from protecting and commercializing research results and technology in the role of Innovation Advisor or equivalent role. You may also have gained expertise by working for several years in the business sector.
Good communication skills in English
Independent and proactive way of working
Passion for challenging and demanding customer service situations
Teamwork skills
You have the ability to manage large concepts, but you also have a keen eye for detail. In this role you are required to be precise and systematic, and to stay meticulous and diligent in your daily work. You are a hands-on person and good at coordinating and organizing. You also have a good sense of humor.
What we offer?
We are proud of our purpose to shape a sustainable future. We spark the game changers of tomorrow, and renew society with research-based knowledge, creativity and an entrepreneurial mindset. We want to be an open community where equality and inclusion enable curiosity, innovation, collaboration and wellbeing.  
We are offering you a position that is both inspiring and demanding. We will familiarize you with your tasks and you will join a friendly and competent team that will offer you support in your work tasks in the future as well. We encourage and offer opportunities for continuous development of your own skills. 
We are combining the best aspects of remote and local working, and we have flexible working hours. Your local workplace is in the renewed and lively campus area of Otaniemi, which has versatile services and good transportation connections. The position is permanent and full-time. We hope that you can join our team on 1.1.2024 or according to the agreement.
Interested?
If you are excited about the position and want to join us, send your motivation letter and CV through our recruitment system no later than 28.11.2023.  If you are an Aalto employee, please apply via our internal Workday system > Internal Jobs. We start to process applications immediately and interviews are held on a rolling basis, so do not hesitate to apply!
If you wish to hear more about the position, you can reach out to Head of Innovation Services Matti Korpela, [email protected] or tel. +358 40 186 3320.
More about Aalto University:
Aalto.fi
twitter.com/aaltouniversity  
facebook.com/aaltouniversity
instagram.com/aaltouniversity