Doctoral Researcher In Personalized And Automated Transportation

3 weeks ago
Posted: 3 weeks ago

Aalto University
Company: Aalto University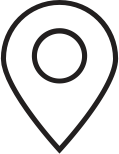 Espoo
Location: Espoo
PhD Student Position – Personalized and Automated Transportation
Joint PhD - Aalto University (Finland) and Tel Aviv University (Israel)
Aalto University
Aalto University is a community of bold thinkers, where science and art meet technology and business. Aalto University is committed to identifying and solving grand societal challenges and building an innovative future. Aalto University's community is made up of 13,000 students, 400 professors, and close to 4,500 other faculty and staff working on a dynamic campus in Espoo, Greater Helsinki, Finland. Diversity is part of Aalto University's identity, and we actively work to ensure our community's diversity and inclusiveness. Aalto University is ranked first among Finnish universities and 109th in the overall worldwide ranking, while in the social and environmental impact of universities, Aalto University is ranked 53rd globally (QS).
Tel Aviv University
Tel Aviv University (TAU) is the largest, most comprehensive, and most dynamic research and teaching institution in Israel, offering the country's most diversified range of study and research fields, with nine faculties and over 30,000 students, 1,200 researchers and 125 schools and departments across the sciences, humanities, and arts. Located at the heart of Israel's economic, technological, and cultural centre, TAU is proud of its liberal and pluralistic spirit. TAU ranks first in Israel (Times & Taiwan rankings); as a global top 100 innovation university (Reuters); and seventh in the world – and first outside the USA – for producing successful, VC-backed entrepreneurs (PitchBook). The University's cutting-edge advancements are reinforced through ties with prominent research institutions ranging from NASA and Harvard to Tsinghua University and CERN.
Project Overview
Emerging transport technologies such as automated vehicles (AVs) may hold out great benefits to the urban environment and various travelers, yet AV's impact on specific groups with unique characteristics has hardly been explored in the literature, not to mention the lack of empirical evidence. The main objective of the proposed study is to fill this gap by exploring the mobility behavior, preferences, and needs of unique groups and to develop optimal automated mobility solutions for them using state-of-the-art simulation tools that closely mimic reality. To achieve such goals, we will analyze unique datasets of individual mobility preferences, design and optimize smart mobility solutions such as automated mobility on demand at the operational level, particularly fleet size with multi-class vehicles, along with an operation system including dispatching, scheduling, and pricing strategies designed specifically for the needs of the studied groups; and compare the AV solutions under different scenarios in a large-scale city and evaluate the expected impact on groups' mobility and consequently on their quality of life.
Responsibilities
The specific responsibilities will involve:
Contribute to the development and implementation of behavioral and optimization models (e.g., demand generation, tour creation, fleet optimization).
Solve abstract complex problems/ideas and convert them into useable algorithms/software modules.
Work with other research scientists to turn transport models into working code, involving the design, implementation, and testing of the models and code.
Data preparation and analysis.
Work with the researchers on publishing research papers.
Requirements
Masters in Transportation, Operations Research, Computer Science, or related field
General knowledge of Transportation Systems
Programming skills
Data analysis and data preparation skills
Quantitative methods used in exact science, such as Statistics and Modelling
Independent and self-motivated, yet able to work as part of a multidisciplinary team
Demonstrated ability to effectively manage concurrent technical tasks with competing priorities
Proficient verbal and written communication skills in English
Willingness to learn
Preferential advantages:
Knowledge of Python and SQL
Relevant experience in the transport engineering field
Experience using transport simulation software
Able to work with GIS programs, especially QGIS
Duration and financing
The candidate is expected to complete a joint PhD (double degree) at Tel Aviv University and Aalto University. The doctoral degree is granted after writing a doctoral thesis, which is typically based on the student's scientific publications, and a public defense.
The PhD studies take approximately 4 years. The candidate is expected to spend roughly half of the time in each of the universities, placed within the relevant research groups. At the beginning of the studies, the student will be hired by Aalto University. Detailed arrangements will be negotiated with the selected candidate.
The candidate is expected to receive a full-time salary/scholarship from the host universities. After an initial contract, passing a mid-term evaluation will be a requirement for receiving funding for the entire duration of the PhD.
Tel-Aviv University offers international students housing, and Israel has a comprehensive health and social security system. Tel Aviv University's proximity to the artistic and commercial capital of Israel allows students to absorb the best of Israeli culture and society. English is spoken everywhere. For more information about living in Tel-Aviv: https://en-environment.tau.ac.il/International/City
At Aalto University, the contracts include occupational health services, and Finland has a comprehensive social security system. Among European cities, the Greater Helsinki area is special in being safe, clean, and close to nature, with a high quality of life. English is spoken everywhere. For more information about living in Finland: https://www.aalto.fi/en/careers-at-aalto/for-international-staff.
To Apply
Interested applicants should submit their full CV/resume, a 1-page cover letter, and a list of three referees, compiled in a single PDF document, by 15 December 2023. For further information, please contact Prof. Claudio Roncoli at Aalto University ([email protected]) and Dr. Bat-hen Nahmias-Biran at Tel Aviv University ([email protected])
More about Aalto University:
Aalto.fi
twitter.com/aaltouniversity  
facebook.com/aaltouniversity
instagram.com/aaltouniversity