Master'S Thesis Worker, Characterization Of Lignin Particles With Light Scattering

3 weeks ago
Posted: 3 weeks ago

Aalto University
Company: Aalto University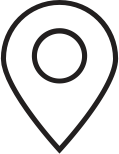 Espoo
Location: Espoo
Aalto University is where science and art meet technology and business. We shape a sustainable future by making research breakthroughs in and across our disciplines, sparking the game changers of tomorrow and creating novel solutions to major global challenges. Our community is made up of 13 000 students, 400 professors, and more than 4 500 other faculty and staff working on our dynamic campus in Espoo, Greater Helsinki, Finland. Diversity is part of who we are, and we actively work to ensure our community's diversity and inclusiveness. This is why we warmly encourage qualified candidates from all backgrounds to join our community.
The School of Chemical Engineering is one of the six schools of Aalto University. It combines natural sciences and engineering in a unique way.
We are now looking for a
Master's thesis worker in characterization of lignin particles with light scattering
Background
Sustainable, environmentally friendly, biobased products require continuous innovation and research efforts. It is important to understand the structure of biobased materials and how it is affected, for instance, by changes in their chemical environment or by a drying process. Different methods based on the scattering of light can be used to characterize the size and shape of particles in solution. However, proper use of static and dynamic light scattering in such studies requires validation and optimization of the methods for the particular biobased samples.
In this thesis work, the aim is to develop and validate light scattering techniques for characterizing micronscale lignin particles in solution. Such method could be used in the future to monitor the size and shape of lignin particles in different contexts, both in academic research and in the industrial sector.
Your role and goals
The work will be done at the Department of Bioproducts and Biosystems, in the Biobased Materials Structure research group led by Academy Research Fellow Paavo Penttilä. The research is part of the SmartRecovery project funded by Business Finland, involving Aalto University and VTT Technical Research Centre of Finland together with the support of industrial companies as partners. The student will participate in research at the interface of academia and industries, working with both fundamental and applied aspects. The project also offers opportunities for networking with industry. The thesis can be written in Finnish or English. The experimental work will be carried out during spring 2024. The expected duration of the employment contract for a M.Sc. thesis will be for five months at full-time capacity.
Ready to apply?
Please submit your application through our online recruitment system no later than December 10th, 2023, by using the link on Aalto University's webpage ("Apply now"). If you are an Aalto employee or visitor, please apply via the Workday system (internal jobs). To apply, please include the following documents in English and in PDF format:
CV

Motivation letter

(Unofficial) transcript of records
If you want to know more about the position, you can reach out to Dr. Patrik Ahvenainen ([email protected]).
More about Aalto University:
Aalto.fi
twitter.com/aaltouniversity  
facebook.com/aaltouniversity
instagram.com/aaltouniversity