University Teacher/Lecturer Of Finnish

3 weeks ago
Posted: 3 weeks ago

Aalto University
Company: Aalto University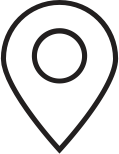 Espoo
Location: Espoo
Aalto University is a community of bold thinkers where science and art meet technology and business. We identify and solve society's major challenges and build an innovative future. The university has six colleges, about 13,000 students and more than 400 professors. Our main campus is located in Otaniemi, Espoo.
The Language Centre is a separate unit of Aalto University. Our task is to be responsible for the language and communication studies included in the university's undergraduate and postgraduate degrees. In addition, we organise the university's language services, which also include language and communication training for the staff. We also aim to actively develop the university's language and communication teaching.
We are now looking for a competent and enthusiastic employee for an open-ended employment relationship at Aalto University Language Centre
University teacher/lecturer of Finnish
Task
The task of a university teacher/lecturer is teaching-oriented, and your task is to teach Finnish as a second language at all levels of language proficiency. Your role may also include teaching and developing writing communication courses and integrated studies for native students.
The task also includes developing the content of teaching and teaching methods according to the needs of Aalto University's different fields. You will collaborate both within the Language Centre and with Aalto University's work community and working life stakeholders, so it is important to us that you have an open and enthusiastic attitude towards teaching and active collaboration.
Conditions for the successful performance of the task
You have at least a master's degree suitable for the position, which includes at least intermediate studies in Finnish and demonstrates excellent mastery of the subject. In addition, we require good teaching skills and experience in higher education and teaching development. To be selected for this position, you must have pedagogical competence suitable for the position, such as subject teacher qualifications or university pedagogy studies. Pedagogical competence suitable for the position is assessed based on pedagogical studies, teaching experience, produced material (textbooks, expert blogs and videos, online courses, etc.) and other activities related to the field.
It is considered to your advantage to:
We value experience in language and communication teaching in special fields as well as blended learning also in digital environments. In addition, we value an inspiring and student-oriented teaching approach, inventive teaching solutions and the ability to integrate teaching in one's own field with teaching in substance fields. Interest in developing teaching from the perspective of accessibility and special needs learners will be considered to your advantage.
We offer you
The salary of the position is determined according to the salary system of the universities. The teaching staff is included in the total working time, and according to the current collective agreement, the annual working time is currently 1612 hours.
At the Language Centre, we offer you meaningful and diverse tasks in an inspiring and up-to-date community of experts. As part of the Finnish language and communication team, you get to work in an encouraging and motivating atmosphere where you collaborate and support each other.
Aalto University also offers good educational opportunities (e.g. pedagogical studies) and diverse occupational health services.
Interested?
If you wish to join us, please send your application no later than 10.12.2023. Attach the following attachments in Finnish to your application:
An application letter justifying your motivation for this position.
A curriculum vitae outlining the education and experience relevant to the position.
Teaching portfolio. (Instructions.)
Aalto University has the right, for a justified reason, not to fill a position or to extend the application period.
More info on
For more information about the position, please contact Team Leader Jepa Viinanen ([email protected]).
HR Partner Katju Helminen (katju.helm[email protected]) will help you with application technical matters.
Aalto University presentation video
Language Centre presentation video for students
More about Aalto University:
Aalto.fi
twitter.com/aaltouniversity  
facebook.com/aaltouniversity
instagram.com/aaltouniversity