This job is no longer active. It was disabled the Nov. 25, 2023 by Telia Finland Oyj
​​Head of Production Shared Operation & Partners​ 

2 weeks ago
Posted: 2 weeks ago

Telia Finland Oyj
Company: Telia Finland Oyj

Nov. 29, 2023
Due date: Nov. 29, 2023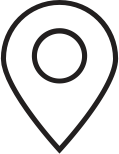 Helsinki
Location: Helsinki
Would you like to join a team of Telco IT specialists in global environment? Do you share our passion for Telecom and would like to work with Operation within the area of Operation Support System (OSS)? Keep on reading, this could be a perfect role for you!
I'm Vincenzo Procopio Head of IT Production unit responsible, in all countries were Telia Company operate, for all the applications enabling the core Telco process, Network Plan Design & Build (i.e. Radio, IP & Optical plan design and build), Fulfillment (i.e. Technical Order management, Inventory and Activation), Service Assurance (i.e. Fault Manager, Performance Manager, Trouble Ticketing and Service Quality Management).
We are looking for the new IT Operation Senior Manager as head of Shared IT Operations & Partner in charge to support secure IT Operation across the entire unit for all application with on call 24 X 7. The role requires National Security clearance in the NORDIC and Baltic countries. The IT Operation Delivery team will be fully part of the Safe agile DevSecOps methodology complementing the capacity of the specialized DevSecOps team with the core INFRA capabilities (i.e. OS admin, DB admin, Network admin, Application restart SW Packages following the procedure). 
Ready to make better happen?
As a Manager at Telia, you will be required to embrace the Leadership model to build and inspire your team. The expectation for the candidate is to extend the existing IT operation team mainly based in Sweden to cover the needs for all the unit in IT PRODUCTION across all countries (i.e. FI, NO, LT, EE, DK).
Telia Company Partners are providing additional capacity to handle the IT Operation volumes (i.e. incident, problem, change) on top of the internal Telia Company employees. As Head of Production Shared Operations and Partners the candidates it is requested to manage the contractual terms with the Partners and follow up on the committed SLA for the IT Application (e.g. availability 99,85%). The overall SLA of the application managed by partners and the one managed by Telia employees will be under the accountability of the candidate.
The application managed by IT PRODUCTION are application with high level of confidentiality and the role will requires a National Security clearance in all country were Telia Company operates, this is a pre-requirement for any candidates. Telia Company will use a specialized partner to verify the security clearance. 
Is this you?
To succeed in this role we expect that you are familiar with "Managed Service contract" for IT service Management and Network service Management, SLA definition and tracking, incident, problem and Change with multiple actors on Level1, Level2, Level3.
You also have: 
Strong skills on building operation team (i.e. acting on production system working with incident, problem and change processes) and managing application on complex integration scenario.
Experience on building on-call duty service and 24/7 operation with different shift.
National Security clearance.
Knowledge of the development process for JAVA application and DB administration.
Infrastructure skills.
Telia is more than a workplace
With us you will learn from skilled colleagues across international borders, joining a team that makes each other stronger and the world better by solving challenges. We are proud of our friendly atmosphere where people are excited about their work.  We thrive on our diversity and ambition to deliver great products and extraordinary experiences for our customers. In a world where choices are endless, if you want to make a real impact, this is a place where you belong.
Apply to join us!
If you fancy joining our team, don't hesitate to apply! If you want to know more about the job you are welcome to contact me at vincenzo.procopio@teliacompany.com
We look forward to receiving your application and to making sure that your personal data is kept safely, we kindly ask you to apply through our recruitment system. We are not able to handle resumes via e-mail or equivalent. Selection will take place on an ongoing basis and this position might be filled before the application deadline.
During the process, required background checks will be performed.
Welcome to Telia – Join us and make better happen!