This job is no longer active. It was disabled the Nov. 27, 2023 by Orion
Senior Regulatory Affairs Manager, Espoo or Turku

a week ago
Posted: a week ago

Orion
Company: Orion

Nov. 26, 2023
Due date: Nov. 26, 2023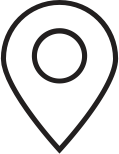 Espoo
Location: Espoo
Orion's Global Regulatory Affairs, Product Lifecycle Management is now hiring a Senior Regulatory Affairs Manager to join our office in Finland.
Description of postion
We are looking for an experienced Regulatory Affairs Manager to join our team of regulatory professionals in Global Regulatory Affairs. You will be part of product lifecycle management process, responsible for regulatory co-ordination of Orion's human pharmaceutical products. You will work together with other organisations and stakeholders internally and externally as needed. This is a challenging position requiring independence and responsibility taking. The product portfolio is big and includes a huge variety of products marketed in Orion territories. 
Provide strategic regulatory expertise in product lifecycle management process
Co-ordination of regulatory affairs tasks internally and externally with several partners/authorities
Lead cross-functional teams or act as a regulatory affairs representative in cross-functional teams and/or in projects
Provide regulatory guidance to the product lifecycle teams and formulate/provide required regulatory strategy
Lead communications and meetings with regulatory authorities and partners
Develop regulatory affairs working processes
Ensure that GxP practices, regulatory procedures, systems and processes are managed in compliance with relevant guidelines
 Location can be either Espoo or Turku.
Description of unit
Commercial Product Development & Lifecycle Management organisation is part of Orion Global Operations. Commercial Product Development & Lifecycle Management employs 151 people and consists of own production, external supply, analytics, primary packaging materials & cleaning validation, product data governance and global regulatory affairs departments.
Responsibilities of Global Regulatory Affairs, LCM department relate to regulatory affairs tasks of Orion Branded and Generic Products covering the whole lifecycle of the products after the development phase. Global Regulatory Affairs, LCM has approximately 20 regulatory professionals in Finland who work in the regulatory field of product lifecycle management activities together with our Mumbai office regulatory colleagues, local subsidiaries and regulatory consultant network.
We offer
A challenging job and exciting tasks with a wide view to various internal and external organisations. International working environment. Supportive working environment and training as needs. You have the possibility to develop your competences, learn new skills or improve your skills and strengths. We offer you a dynamic and result oriented work community in close co-operation with business. Find out more about Orion as an employer
Requirements
We expect you to have:
Suitable educational background, M.Sc. in Pharmacy, Life Sciences or similar
5+ years hands-on experience of regulatory affairs (e.g. Marketing authorisation applications or variations) or strong background in expert work in lifecycle management of pharmaceuticals or biologicals
Knowledge of European regulatory legislation, guidance and procedures for medicinal products and interest in the changing environment
Excellent communication, negotiation, co-operational and team working skills in international relationships
Proactiveness and solution-oriented mindset, decision making skills
Result-oriented, entrepreneurial and self-motivated attitude ability to learn and grow
Time management and personal leadership skills
Hands on attitude
Fluent written and spoken Finnish & English
Additional information
If you are interested in this opportunity, please apply at the latest 26.11.2023. Interviews may start before closing of application.
For further information, please contact Hanna Mäkiniemi, Head of Global Regulatory Affairs, LCM tel. 050 966 7406. Available on Tuesday November 14th at 15-16 or on Monday November 20th at 15-16
#LI-ORION
Orion Corporation operates in more than 30 countries, where we Orionees, 3500 in total, work in all kinds of positions. Among us there are Research Scientists, Laboratory Technicians, Engineers and IT Specialists as well as people working in Production, just to mention some examples. We offer diverse and responsible jobs to our personnel in a truly multi-disciplinary work environment. We encourage people to develop their competences and offer opportunities to affect the job description and creating their own career path at Orion. We are searching for top talents who are ready to share our passion for the work that we do.