This job is no longer active. It was disabled the Dec. 4, 2023 by Accountor

4 days ago
Posted: 4 days ago

Accountor
Company: Accountor

Dec. 3, 2023
Due date: Dec. 3, 2023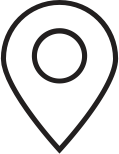 Jyväskylä, Tampere, Oulu, Espoo, Turku
Location: Jyväskylä, Tampere, Oulu, Espoo, Turku
Join our a+ team! At Accountor, we are forerunners for the future. Together, we help and support thousands of companies to manage their business better and more efficiently. We do this by providing the best financial management software and services on the market.  
Development, curiosity, and growth give us purpose – we really have the ambition to be one step ahead and learn together. We know that new ideas require an open mind and the right setting, and that is why we focus on providing you with a supportive and flexible work environment to get things done.   
What your future looks like at Accountor
Your tasks include various customer service responsibilities related to contract processing, order changes, and invoicing. You will support our Procountor B2B customers via both email and phone. Other duties include the recording, management, and maintenance of customer contracts in different systems, as well as various changes related to invoicing, products, and additional services. The employment is temporary (2.1.-30.9.2024).
Procountor software is the market leader in electronic financial management targeted at small and medium-sized customers. Our software covers the essential areas of financial management, such as accounting, payroll, and accounts receivable.
You will be part of a 24-member administration team, where everyone has the opportunity to develop work methods, and each contribution is valued and important. You will thrive with us if you want to work in a solution-oriented manner and take independent responsibility for your work. You appreciate your colleagues and openly share your thoughts. You enjoy self-improvement and discovering new knowledge.
Most of your team is located at our headquarters in Espoo, but we also have locations in Turku, Tampere, Oulu, Jyväskylä, and Stockholm, and we work with a flexible hybrid model. 
With these skills you are one step ahead
Customer service doesn't always come with ready-made instructions for every situation. Therefore, we expect you to be a persistent and curious person who wants to find the best solution for each customer. You aim to create excellent customer encounters, possess a lively and open attitude. We assist our customers in Finnish, and our company language is English.
You are customer-oriented and have previous experience in customer service.
Previous experience or knowledge of financial management or varying administrative tasks is seen as an advantage.
You always want to find the best solution for the customer from our range of options.
You have a precise way of working.
You see change as an opportunity and want to continuously develop yourself.
You have fluent skills in both Finnish and English.
So why should you choose to work with us? Well, let us tell you!
Our people are the best in the business. We have a truly international team of professionals who are passionate about what they do and always eager to learn and collaborate. We are proud to have around 15 nationalities under our roof and to have achieved a gender division of 50-50 in our workforce, a rare feat in the tech industry. With a team of 400 spread across Finland and a tight-knit group of 10 in Stockholm, we are an industry forerunner in Finland and hopefully soon is Sweden too!  
We offer fantastic opportunities for professional growth and development. With our in-house trainings and a yearly personal budget for professional development, we want to make sure that you can develop yourself as an expert in your field. Our company offers great career paths within our different products, projects, countries, and clusters.   
We have a comprehensive set of benefits that are designed to support your well-being and help you grow both personally and professionally. From a competitive bonus program (paid twice a year) to modern devices, we've got you covered. And with extensive occupational health services and a range of recreational benefits, we're committed to helping you maintain a healthy work-life balance.  
Join our journey and become a part of the a+ team! Send your application as soon as possible or at the latest by 3.12.2023 
Please note that we are actively following the process and might proceed with interviews also during the application period. If you have any recruitment-related questions, please do not hesitate to contact us at 
talent.fms@accountor.fi
. However, please note that we are unable to accept applications via email and ask you to kindly submit your CV via our recruitment portal.  
About us
Accountor
is a leading cloud-based FMS and HR SaaS software company supported by its tech-enabled services business. Our mission is to help our customers use the possibilities of modern technology and digitalization in their everyday work and operate in a sustainable manner. In total, the group employs about 2400 professionals in six countries. The group's headquarters is in Espoo, Finland. In addition to Finland, we operate in Sweden, Norway, Denmark, Netherlands, and Ukraine. The turnover of the Accountor Group was 260M€ in 2022. In this position you will work as a part of Accountor Group's FMS (Financial Management Software) cluster. For more information on our product portfolio, please visit our websites: 
Procountor
, 
Ecom
, 
Isolta
, 
Apix
, 
eTasku
.