more than one year ago
Posted: more than one year ago

Futurice
Company: Futurice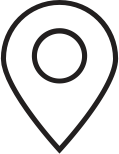 Tampere
Location: Tampere
You love to create delightful web applications. A browser is not just a rendering tool, it's your medium of choice. You can position yourself in frontend, backend or somewhere in between. You know how to build a smooth single-page app from the ground up in e.g. React, Vue, or Angular. You know what it takes to have your client talk with a back-end over a REST API, and even create one when needed. You're no stranger to HTML and CSS, or looking up DOM elements and setting breakpoints in Chrome's DevTools. You know how to minify, bundle, and get your code running on e.g. Heroku.
You like to keep yourself up-to-date on the latest happenings in the web development scene. You've probably come across technologies such as Redux, Elm, TypeScript, RxJS, Cycle.js or Purescript. Maybe you've even tried running your app on React Native to see how it compares to the web. You can appreciate high-quality web craftsmanship, good open-source libraries and tools and might have published a Node module or contributed to one.
What matters in the end is being able to solve your customers' problems elegantly, continuously learn new things, challenge yourself, and have fun while doing it.
We want you to love your job, and we'll do our best to make sure you do.
We offer you an extremely interesting job at one of the world's best workplaces. We believe in good working conditions and atmosphere. You are going to meet some of the nicest and smartest people, including several world-class stars. On top of the competitive compensation the company offers employees a lot of trust and power to affect their own work.
We know we've built something special, and we're proud of it. Our lean & flat organization has been selected the best place to work in Europe, twice. Working here in Tampere, you will get to enjoy the best of two worlds: the support and knowledge of the international Futurice organization, as well as a strong local cohesion and can-do attitude of our multi-talented team of 70 here in the iconic Tampella landscape.
We offer you a great workplace with awesome colleagues and interesting projects with our cool and well-known customers: for example Kesko, Nokian Tyres, Valmet, and Alma Media. You will be working primarily in Tampere, with the possibility of working at Futurice offices abroad for shorter or longer periods – or even relocating. We also provide state-of-the-art tools, as well as great possibilities for continuous learning and professional growth. We want to help you move in the direction you want to go.
At Futurice freedom and responsibility go hand in hand. We believe that everything good starts with happy people, and everyone is encouraged to contribute and shape the future of our company. Many of us value the excellent work/life balance, and the fact that the company genuinely wants to have a positive impact on the society around it.
We promise you:
The best working culture in Finland!
Interesting domestic and international clients with a possibility to make an impact in their digital future
Architecturally challenging projects, with freedom and responsibility regarding the client's technology choices
Meaningful ways of working and the possibility to influence them
Tools to balance your work with the rest of your life in the best possible way
Zero bureaucracy, full transparency
In addition to what comes with the Futurice DNA and working culture, we have our fair share of perks and benefits. You will get, for example, a good insurance coverage and frequent bonuses in addition to your base salary.
You might also find some of these interesting:
Sponsorship for doing open-source projects on free time
Flexible working hours & locations (just want to check out the Berlin office? Why not go FutuHike!)
Company support for learning, be it buying books, online courses or travelling to conferences abroad
FutuLabs: access to 3D printers, VR & AR gear, racing seats & cool stuff
Personal IT budget, allowing you to e.g. regularly update your phone
Periodic laptop refreshes. Redeem your trusty workhorse after the fact? Sure!
How does this sound?
If the above sounds like something you can and want to do, and you're a friendly person who is fun to work with, we would love to get your application! Please send it along with your CV and cover letter using the form below.
NOTE: We are currently not able to offer visa sponsorships for Tampere, so unfortunately we can't take applications from outside EU/EEA forward. However, do by all means take a look at our positions in the Helsinki HQ!