more than one year ago
Posted: more than one year ago

Futurice
Company: Futurice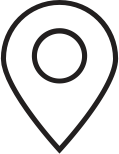 Tampere
Location: Tampere
We are looking for lead developers who thrive in a flexible environment that encourages continuous learning. Rather than a rigid skillset, we are looking for an experienced technologist who can quickly learn new skills and tools, and adapt as the situation changes. In addition to writing software, we want to offer you a chance to lead projects and teams to create high value products with our clients.
The winning recipe for digital projects is happy people + happy customers + happy users. We hope you share our belief that great software is best built iteratively, with end-to-end ownership of projects, focus on humans first, and the right set of tools.

What awaits you:
Developing innovative software solutions and integrating them into our clients' application landscape.
Design and implementation of software architecture.
Leading projects / project team members and development of concepts together with our clients.
Technical consulting and working closely with our designers and business consultants.
Creation of proposals and presentation of solutions to the clients.
Does this sound like you?
You have several years of professional experience in software development, ideally in the development of web-based and mobile software applications.
You have a strong consultant mindset, and are a customer oriented person, who enjoys helping and guiding clients.
You have prominent expertise in agile software development and methods (e.g. Scrum, Kanban).
You have architecture-level understanding of software design, with experience of implementing multi-layer services.
You have a fairly good understanding of some Cloud Platform(s), scalability, serverless architectures and understand the benefits/drawbacks of microservices.
You have experience in designing and implementing modern GraphQL or REST-based APIs.
You have a good understanding of both relational databases as well as no-SQL databases.
You have a broad knowledge of tools, frameworks and technologies related to designing, implementing, deploying and hosting software services.
You are interested in staff management and career development.
You have strong analytical skills. Your good communication skills enable you to collaborate with motivated people of various skills and backgrounds.
What we offer you:
Flexible working hours & support and tools for maintaining a healthy work-life balance.
Company support for learning, be it buying books, online courses or travelling to conferences abroad.
Social responsibility program where you can give back to the community and receive sponsorship for doing open-source projects on free time.
FutuLabs: access to self-driving vehicles, 3D printers, VR & AR gear and other cool emerging tech stuff.
Personal IT budget, allowing you to e.g. regularly update your phone.
Caring working environment with short decision paths and low hierarchies.
Work on exciting projects with renowned customers.
Choose the way you work best, select your own devices, workspace, and tools.
Want to know more? Please check our promise site!
How does this sound?
If the above sounds like something you can and want to do, and you're a friendly person who is fun to work with, we would love to get your application! Please send it along with your CV and cover letter using the form below.
NOTE: We are currently not able to offer visa sponsorships for Tampere, so unfortunately we can't take applications from outside EU/EEA forward. However, do by all means take a look at our positions in the Helsinki HQ!