This job is no longer active. It was disabled the Sept. 1, 2019 by Metsa

4 months ago
Posted: 4 months ago

Metsa
Company: Metsa

Aug. 31, 2019
Due date: Aug. 31, 2019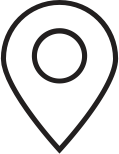 Espoo
Location: Espoo
Metsä Wood

www.metsawood.com
 
Metsä Wood provides competitive and environmentally friendly wood products for construction, industrial customers and distributor partners. We manufacture products from northern wood, a sustainable raw material of premium quality. 
In 2018, Metsä Wood's sales were EUR 0.4 billion, and it employs approximately 1,500 people. Metsä Wood is part of Metsä Group.
We are looking for a
 
Business Analyst
 
to join our Business Development team in Espoo.
 
What do you get to do?
The goal of our team is to understand the market for our wood products in the long- and short-term and to support in formulating and implementing our strategy. You will have a fun time if you like gathering information, analyzing and visualizing numbers, developing different strategic choices and assessing their impact.
 
Your main responsibilities include:
Creating reports and gathering information from different market sources
Analyzing data and formulating recommendation for management
Co-operating with globally situated stakeholders
Following global wood construction and wood industries
What do we expect from you?
 
We are looking for an analytical person who has a passion for business dynamics and complex cause-and-effect chains.

In order to succeed, you have:
Relevant academic education (e.g. M.Sc. Tech. or Econ.)
Strong social and co-operation skills
Experience from data visualization
Fluency in English. Fluency in Finnish is considered an advantage
What do we offer?
With us, you always have the support of experienced and passionate co-workers who are happy to help you in modelling business dynamics. Your own desire and interest open doors to good career development. Metsä offers great opportunities to grow into being a top expert in your field.
If you are looking for a chance to influence to the growth of sustainable wood construction, come to Metsä to build a future with renewable wood!
What happens next?
In your application, please describe your relevant work experience and why you would be the right choice.
Submit your application using the link "Apply". Do it as soon as possible, as we will start processing the applications already during the application period. Include your CV, referees and salary request. The search is open until 31.8.2019. Good luck!
Want to hear more? Call us!
Your future manager Joona Tuovinen, Manager, Business Analytics (tel. +358 40 546 8492) is happy to tell you more about this open position. The best time to reach him is on 16 August at 13-14 or on 26 August at 14-15.