Senior SAP S/4 Project Manager

6 days ago
Posted: 6 days ago

Tieto
Company: Tieto

March 15, 2021
Due date: March 15, 2021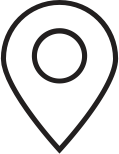 Espoo
Location: Espoo
You may apply to TietoEVRY by selecting Apply and fill your application details to the form. You may also Apply by using LinkedIn and populate details to your application from your LinkedIn profile.
About us
Tieto and EVRY have joined forces, and together we will be a leading digital services and software company with local proximity and global capabilities. With 24 000 professionals, leading digital consulting practices, competitive industry specific software and scalable technology platforms, we are extremely excited about the opportunity to bring more value to our customers. Building on our heritage of openness, trust, diversity and sustainability, we will create digital advantage for businesses and society.
Headquartered in Finland, TietoEVRY serves thousands of enterprise and public sector customers in more than 20 countries. TietoEVRY's annual turnover is approximately EUR 3 billion and its shares are listed on the NASDAQ in Helsinki and Stockholm as well as on the Oslo Børs.
Business Application (BA) unit is focused on helping enterprises and organizations to modernize and develop their core applications, ERP solutions and related processes. We create value to our customers by combining business and industry process view with our deep technology understanding of agile SW development, automation, global delivery methodologies and deep ERP technology know-how. We are providing e2e professional services including process advisory services as well as technology related architecture, roll-out, software development and management as well as project implementation services. We are globally employing more than 3000 professionals and our largest presence is in Finland, Sweden, Norway, India and Czech.
Your mission at TietoEVRY 
Are you a trusted SAP professional who is driven by customer success? Is the project management your passion?
We are now looking for Senior SAP S/4 Project Manager to join our professional team in Espoo, Finland in our Business Applications unit. As a Senior SAP S/4 Project Manager you will be part of TietoEVRY's project management community. You will engage into end to end customer projects, supporting the sales team to create customer-based business cases and project plans, delivering projects based on promises and assure a precise handover of successfully delivered projects to TietoEVRY's support organization.
You inspire your team through predictability in line with SAP Activate Methodology and assure commercial success for all parties involved. Your contribution will be rewarded with a great space of autonomy and respectful collaboration. We foster a collegial atmosphere through feedback and assure a positive and friendly work climate. 
We offer you
In this position you will have a versatile role with an opportunity to participate in sales and to develop our project management methodologies and tools. TietoEVRY and this position offers you employee experience driven by autonomy and empowerment. You will get a chance to run purposeful programs in a fast-changing world of client business renewals. We offer an interesting working environment with our international team and challenging opportunities with leading client organizations. We also offer competitive compensation and benefits with balanced and flexible work-life. Our organization is flat and we truly listen to our employees. We respect diversity and are eager to get to know you.  You will get an excellent opportunity to develop your competences. This is your chance to boost your career to the next level!
We expect you to have
strong project management skills combined with good leadership and social skills

consulting attitude and strong customer focus

SAP background and experience in delivering one or more successful SAP S/4 projects with global delivery model

experience in delivering SAP projects with different methodologies, including SAP Activate methodology

experience in participation in the project sales work

work experience within Retail, Manufacturing or Forest industries

ability to handle discussions in Finnish and English
As a person you are
proactive and act with open mind by challenging the status quo and drive actions for change

passionately driving execution to add customer value and take ownership of your results and delivered quality

having fun at work, passionate about customer's success and personal growth
Join TietoEVRY and be part of our success
Did we get you inspired? We are looking forward to hearing from you! Please send your application no later than 15.3.2021 by using the Apply link, no e-mail applications. For further information please contact Kirsi Sulasma, Head of Delivery, e-mail: kirsi.sulasma@tietoevry.com or +358 (40) 5915 366 during the application period on Mondays at 13-15 and on Fridays at 9-11.