This job is no longer active. It was disabled the Sept. 28, 2019 by Elisa
Agile Change Manager (Helsinki)

5 months ago
Posted: 5 months ago

Elisa
Company: Elisa

Sept. 26, 2019
Due date: Sept. 26, 2019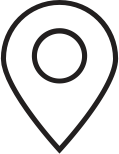 Helsinki
Location: Helsinki
Elisa's Software Services, or SoSe, is the machinery and happy family who is in charge of developing and maintaining all Elisa's consumer customer services (like Elisa Viihde and Elisa Kirja), as well as various exciting B2B services (like Elisa Aisti and Elisa Automate). We're around 150 developers, people managers, designers and other humble experts, who make the magic happen, working in as agile and smart ways as possible. We're now looking for an agile-minded Change Manager to join us and boost our development and navigate us through changes.
Main tasks

As the Change Manager you are responsible for developing and caring for SoSe's software engineering processes. You are in a key role in coordinating changes, while challenging and developing our agility to go even further. You take care of reporting and communicating changes within SoSe to other units and important stakeholders. Similarly, if there are changes in other units that affects SoSe, you will not only represent SoSe as a stakeholder but also take care of communicating these changes within SoSe and following up that everything runs smoothly. You work closely with development teams, other units' development managers as well as with other stakeholders in coordinating changes to make sure they go as planned. An important part of your role is also caring for problem management and incident handling to ensure that it's done according to SoSe's operating model. In addition you act as owner for some important production systems from a change management perspective, and develop SoSe's documentation and configuration management.
tl;dr: Push our 150 people department to become even more agile and automated, while administrating necessary processes and implementing important changes.
Who are we looking for?
In order to succeed – but even more importantly, in order to like this job – you should have a good understanding of software engineering practices, and preferably also of agile methods and how these methods fit together with processes. You have experience in managing changes in production systems. In order to communicate and administrate necessary processes even to the most skeptical coder, you must have an excellent people touch and convincing communication skills. Basic understanding of ITIL and facilitation as well as large scale systems are of big help in this role. Above all, we at Elisa have a strong passion for continuously improving stuff, and we hope that you have that, too.
Why?
Elisa is one of Finland's best places to work, by proof. We highly appreciate our extremely flexible working conditions, the endless learning opportunities and the friendly and laid-back culture, among other awesome things. Welcome to join us and see it all for yourself! You can also take a peek at #elisalainen on any social media to see what everyday life looks like for an elisian.
Interested? Leave your contact information through the link beneath as soon as possible! If you have any questions, don't hesitate to ask Antti on antti.seppala@elisa.fi.
Please note that the chosen candidate will undergo a legitimate security clearance due to the sensitivity of information that is being handled in this job.