This job is no longer active. It was disabled the Feb. 22, 2020 by Signant Health

4 months ago
Posted: 4 months ago

Signant Health
Company: Signant Health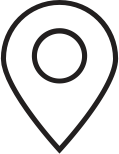 Helsinki
Location: Helsinki
Our UX design team is growing and looking for an experienced and ambitious mid-senior level UX designer for a full-time position. You will work in agile framework with product managers, other designers, scientific area specialists, product owners and developers in an international organization. You will have your own dedicated product to focus on, and we expect you to collaborate, review and comment on other designers´ work as well.
Key Accountabilities/Decision Making & Influence
Create concepts and present your ideas to internal teams and key stakeholders

Create detailed clickable prototypes, user flows and screen designs to effectively communicate interaction and design ideas

Prepare use cases and clickable prototypes for usability testing

Participate in creation of common design guidelines, best practices and standards work to maintain one consistent look & feel throughout the Signant Health products and services

Design and deliver responsive components and assets for implementation

Support agile development teams with on-going initiatives

Promote human-centred design (HCD) methods and mindset enabling the organization to become more end user focused
Knowledge, Skills & Attributes
Knowledge of all aspects of user centred design process, methodology, and UI best practices including personas and user journeys to understand the end user  

Solid 6+ years user experience design background, preferable from large IT projects – 

portfolio required

Experience making prototypes and using Adobe software

Ability to solve problems and to get things done in an efficient manner

You are eager to continuously learn and willing to share your learnings to other designers

Good English skills to be able to communicate with different stakeholders in an international company
As a person you are a team player. You have proactivity and enthusiasm combined with a solution-oriented "Can do" attitude.
We are looking forward to receiving your cover letter, CV, portfolio and salary requirement.
What we will offer to you:
Opportunity to work in an industry that saves lives

Working on interesting and challenging products

International colleagues

Competitive salary

Bonus plan

Flexible working hours

Career in a market-leading company, in fast growing market
Options
Sorry the Share function is not working properly at this moment. Please refresh the page and try again later.
Share on your newsfeed