more than one year ago
Posted: more than one year ago

Top Data Science
Company: Top Data Science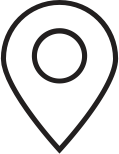 Helsinki
Location: Helsinki
Top Data Science is looking for talented data scientists / machine learning and AI engineers.
Key Responsibilities
Lead or be part of a project team to design several machine learning approaches to tackle a given problem.
Compare and validate those in a scientific manner, having an opinion on what is good-enough for business value.
Implement the decided solution as well as the software infrastructure around it to enable a production-ready output.
Transfer, communicate and report the gained knowledge and key findings out of the analysis, internally and externally.
Qualifications
Background in a quantitative field, e.g., Computer Science, Physics, Mathematics, Statistics, Engineering.
Understanding of machine learning concepts and algorithms, both theory and practice.
Hands-on experience with deep learning concepts and architectures.
Confidence in implementing a recent scientific publication.
Proficient in Python, familiarity with numpy, scipy, TensorFlow, caffe, keras, scikit-learn, pandas, nltk.
Scientific mindset.
Familiarity with Linux command line, scripting and automation.
Excellent communications skills, spoken and written, in English.
Team player, ability and experience to work in a multicultural setting.
"Have fun and enjoy the game" attitude.
What We Offer
Competitive salary and benefits (free cafeteria with barista, gym, sauna etc.)
Positive, international team full of "can-do" attitude.
Opportunity to work with both big corporate and start-up clients.
Excellent office located in "Silicon Vallila", Vallila area in Helsinki.
How to Apply
Please send your questions about the position, if any, to careers(at)topdatascience.com